Translations created outside of the 3Play Media account system can be imported and associated with a 3Play Media master file as long as these closed caption files adhere to the guidelines for supported formats.
See more information regarding supported formats and guidelines for the Caption Import Service
Step 1- Select the 3Play Media master file
Locate the master file from the My Files section of your 3Play Media project.
Once located, click on the name of the file.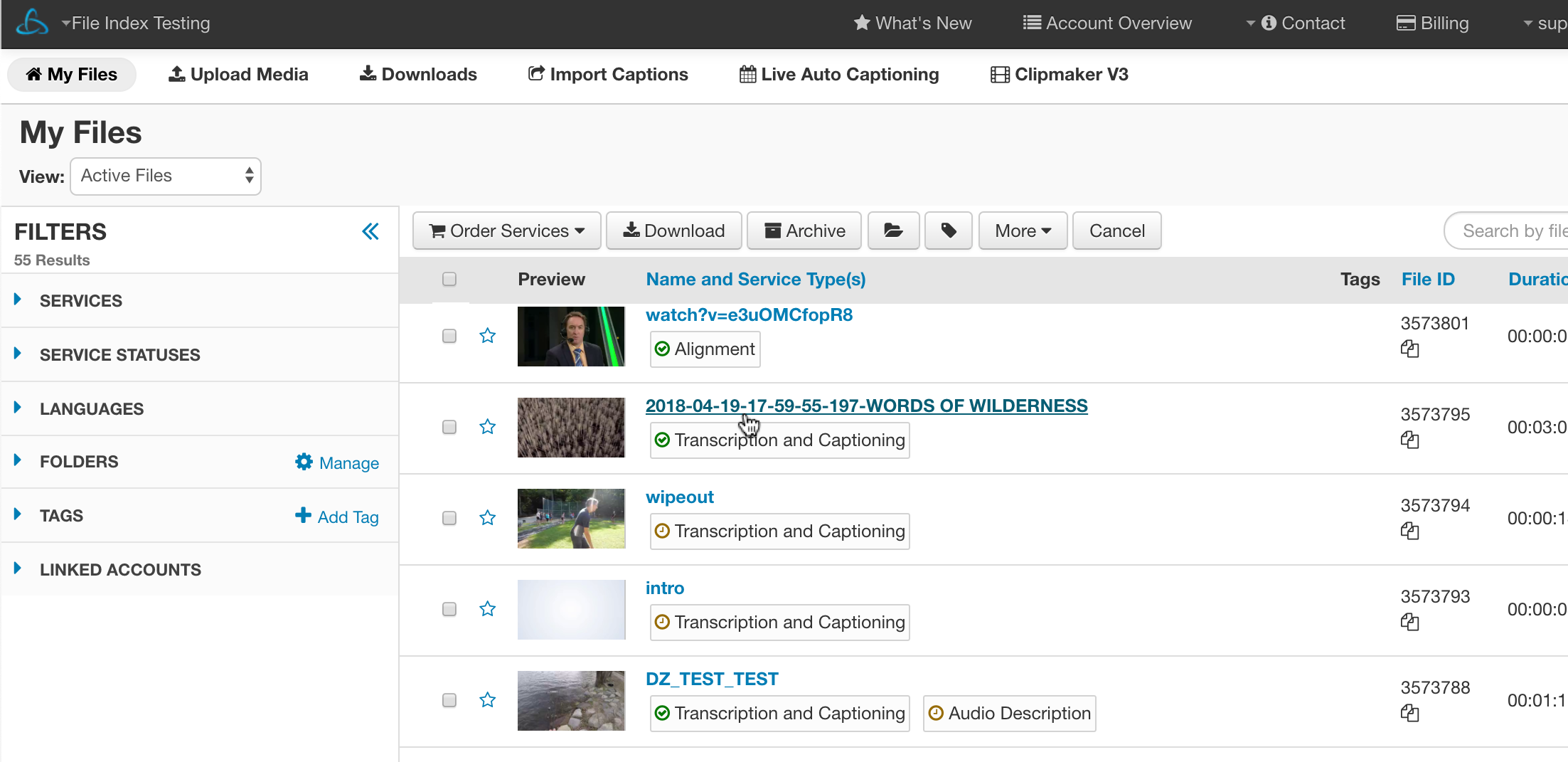 Step 2- Click Import > Translation
Click Import located above the transcript window.
Next click Translation.
Step 3- Select Translation Language
Select the language from the Translated Language list that the file about to be imported is in.
Step 4- Select File
Next click Choose File and select the translation closed caption file that you want to import and associate with a 3Play Media master file. 
Step 5- Click Import Translation
Next click Import Translation.
Optional Next Steps...
Caption Encodings
Please note that the Caption Encoding service can be ordered for translations imported into the 3Play Media account system once a source video has been added to the imported file.
See more information regarding how to add a source video to an imported file