To help ensure your Fast Turnaround requests for Transperfect services are delivered on time you can provide notice up to 48 hours before you place the order through the Scheduled Order Form.
First, make sure the Fast Transperfect Turnaround Module is enabled in your project.
Step 1: Navigate to the Scheduled Orders section of your account
Once the Add On Module is enabled, Scheduled Orders will appear on your secondary navigation bar.

Step 2: Add Scheduled Order
Enter details about your upcoming order as accurately as possible. Scheduled orders are subject to Transperfect SLAs as defined at the end of this article.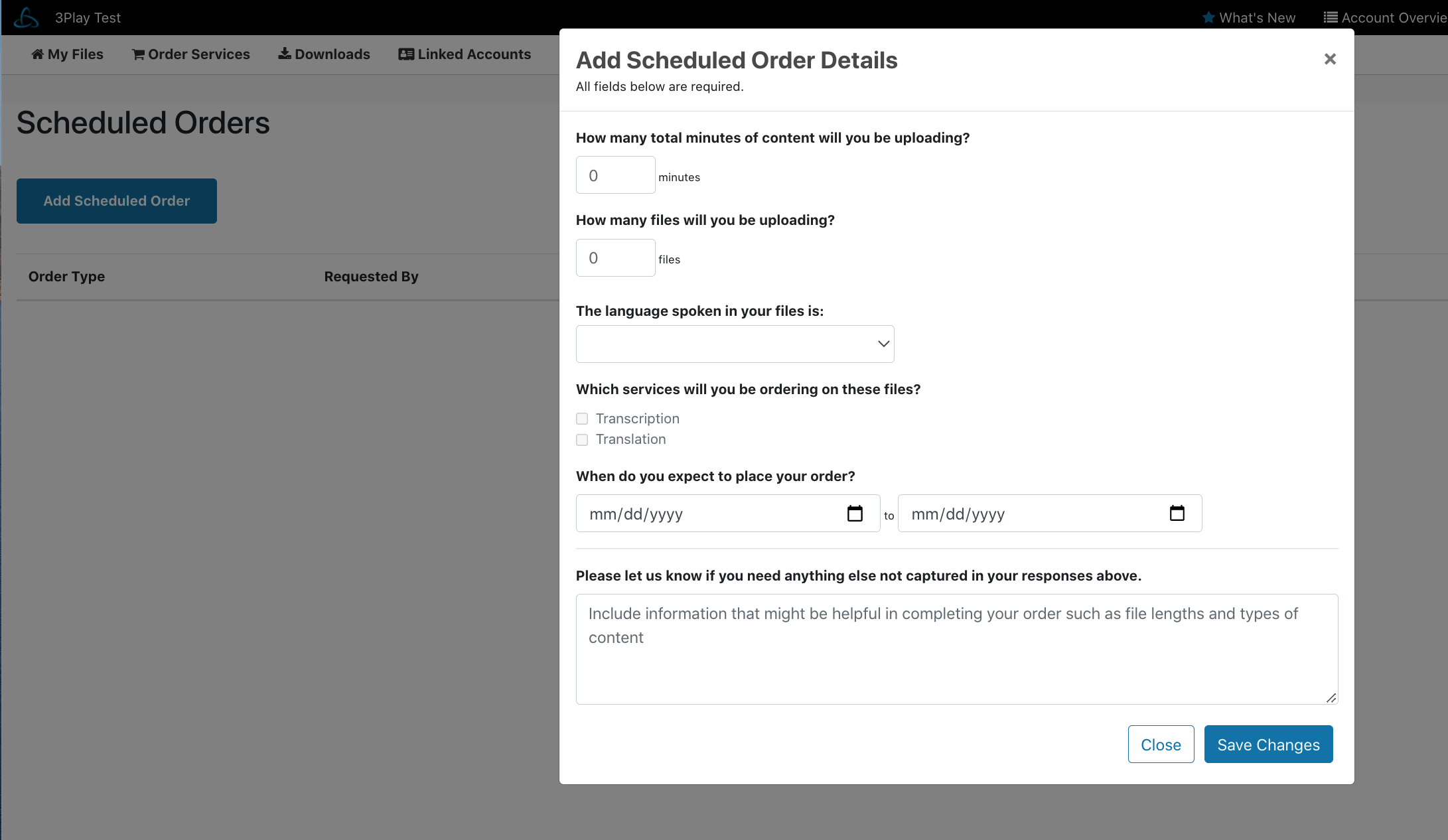 Files submitted with valid notice will receive a 25% discount at the time of invoicing.
Valid notice means the scheduled order form was submitted at least 48 hours prior to submitting your order and the notice provided matches the same duration and languages as the media files you submit to 3Play.
Transperfect SLAs:
| | | |
| --- | --- | --- |
| Turnaround Level | Individual File Duration Limit | Daily Upload Limit |
| Standard | | 2 Hours |
| Rush (1 Day) | 10 minutes | 30 Minutes |
| Expedited (2 day) | 30 minutes | 2 Hours |