3Play offers a webpage to provide directly to your audience which renders the live transcript and new captions produced during your live event. This is known as Second Screen caption delivery and is a common presentation method for CART captions.
The Second Screen page URL is available on the righthand side of the Event Details page for your event. Simply copy the URL, paste it into your browser to view, and you'll be able to access your live event transcript in real-time.
Share the same URL to your audience to view the live transcript and captions produced in real-time.
Notes:
The Second Screen web page is available for all 3Play Live captioned events regardless of Live caption integration, production or delivery method.
The URL is unique to each live captioning event scheduled in 3Play.
Zoom event captions may be viewed on the External Webpage without inputting a Captions API Token.

When providing the Second Screen URL to event participants, we recommend using a URL-shortener (such as the free version of Bitly).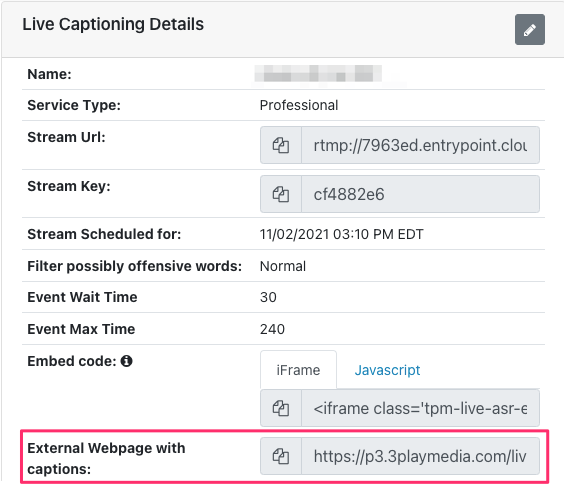 Browser Support:
The Second Screen Webpage is supported on the following browsers:
Chrome >=94

Firefox >=92

Edge >= 94

Safari - latest version

Internet Explorer 11