Step 1- Select the File
From the My Files page click the file which you need to rename.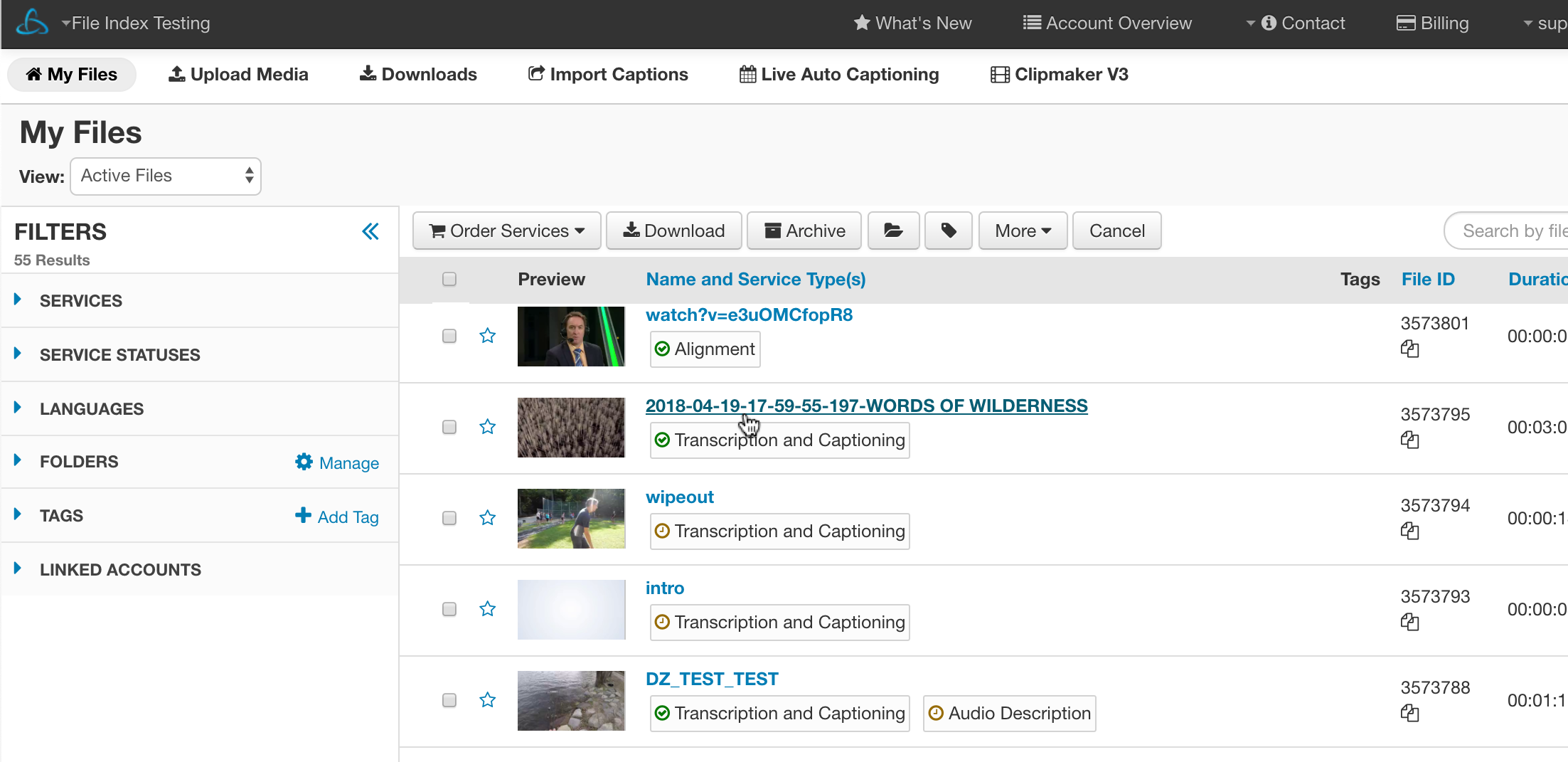 Step 2- Click Edit Details Icon
Click the Edit Details icon located on the right-hand side of the file show page.
Enter what you would like this file to be renamed as into the Name field.
Once you enter the new filename, click Save Changes.


Once Save Changes is clicked you will be redirected to the file show page.
A message that this file has been successfully updated will display in addition to new filename.