Add a note or attach a PDF to a pending file to achieve the most accurate caption output possible. Note that order instructions can only be modified while a file is still in a pending state. If a file is no longer pending and is in progress with an editor, please reach out to support@3playmedia.com for assistance in sending your order instructions to your file editor.


Order Instructions can also be added at the FOLDER or PROJECT level.
See more information on folder and project level order instructions.
Step 1- Click the File
After uploading a file to your 3Play Media project click the name of the file.
Step 2- Click Add Order Instructions
Next click Add Order Instructions.

Step 3- Save Order Instructions
Enter a 500 character max note and then click Save.
Attach a PDF
Alternatively a PDF can be attached to a pending file.
To attach a PDF, click Choose File and select the PDF that corresponds to the pending file.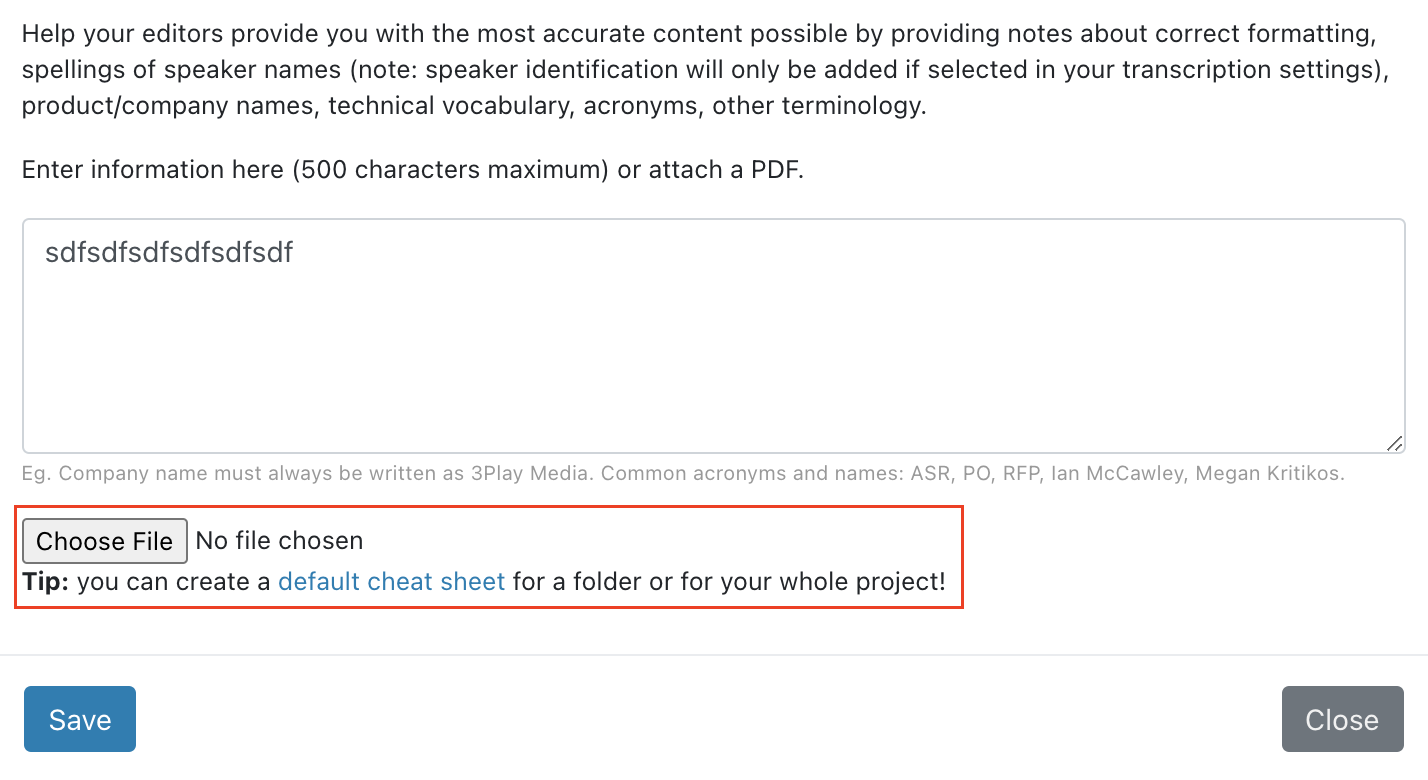 After attaching the PDF click Save.
A message box will appear at the top of the page that the Order Instructions have been successfully saved!
The text entered or the PDF attached is viewable from file page view.
Edit Order Instructions
Once the Order Instructions have been saved they can be edited as long as the file is still in the Pending state.
To edit the Order Instructions, click on the name of the file.
Click the Edit icon located above the saved Order Instructions.
After making the changes, click Save and a message will appear that the Order Instructions have been successfully updated!