Follow the steps below to preview the Audio Description while playing the media file directly from your 3Play Media project.
Step 1- Select the file
Locate the file from the My Files page that you would like to preview.
Click the file's name to load the file-level show page.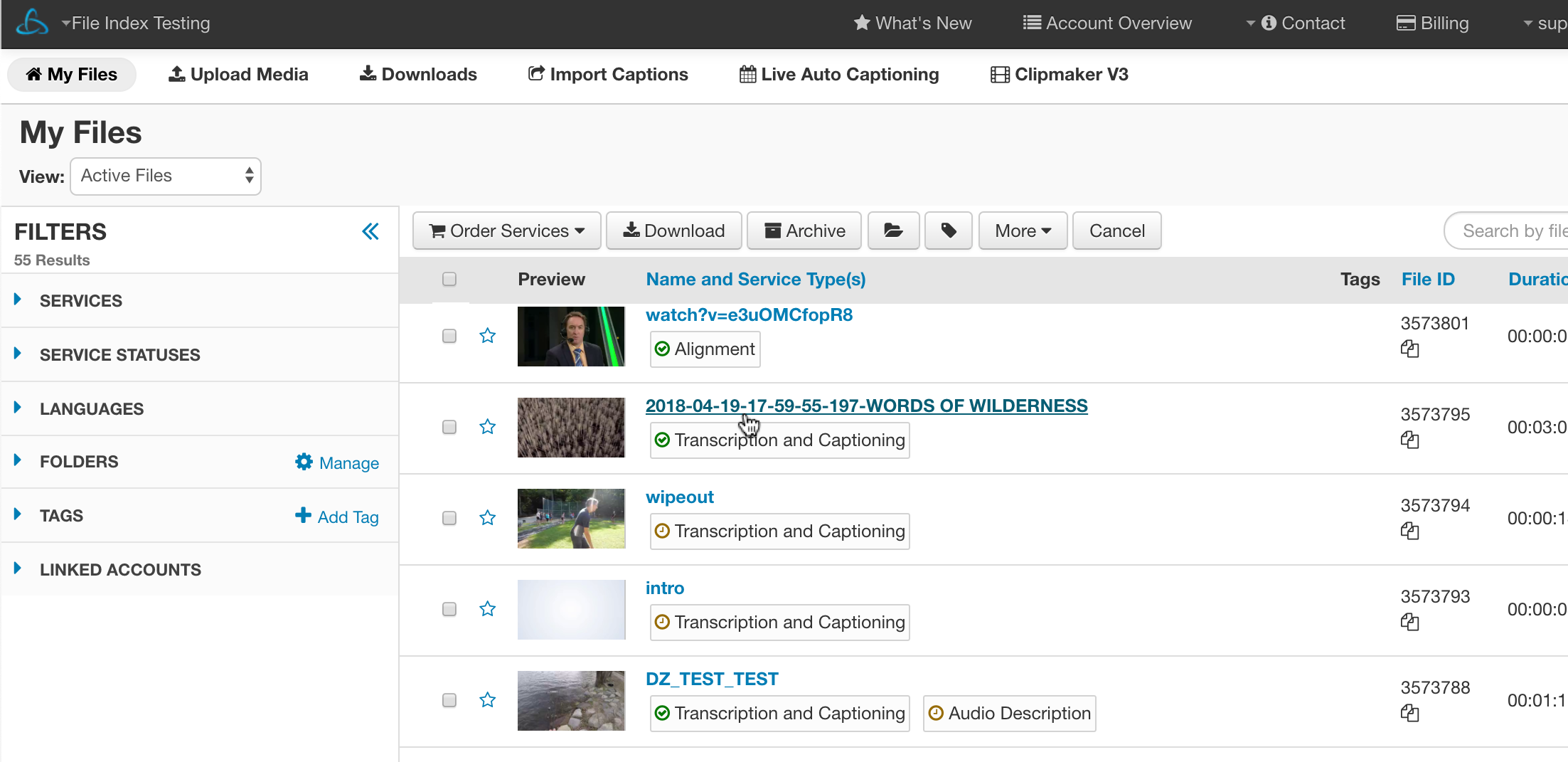 Step 2- Click Preview
In the tab that appears after clicking the file, click the Preview button located under the Audio Description section. Note that you may need to click Show Details.
Step 3- Preview and Search
To preview the video along with with Audio Description from the beginning, click the play button within the video player to start from the beginning or click a play button next to one of the Audio Description sections to starting play the video from a specific point
Enter a word in the Search Descriptions box located in the upper, right-hand corner of the AD Preview page to locate a specific word within the Audio Description file. The Audio Description will filter as the word is being typed.