If you submitted a file for standard synthesized audio description and decide that there was not enough room to sufficiently describe the visuals in your file, you can easily upgrade to our extended synthesized audio description service.
Extended audio description pauses your video when necessary to allow for longer, more thorough descriptions.
To avoid having to reprocess your file in the future, consider using 3Play's recommended service level and/or reviewing the visual load of your file before submitting for description.
Note: at this time, upgrading from standard to extended is only available for Synthesized Audio Description.
Step 1 - Log in
Log into your 3Play Media account at http://account.3playmedia.com
Step 2 - Select the file you want to upgrade
In the Filters section, click the checkbox next to Audio Description under Services to filter all files that have Audio Description and then click on the file you want to upgrade.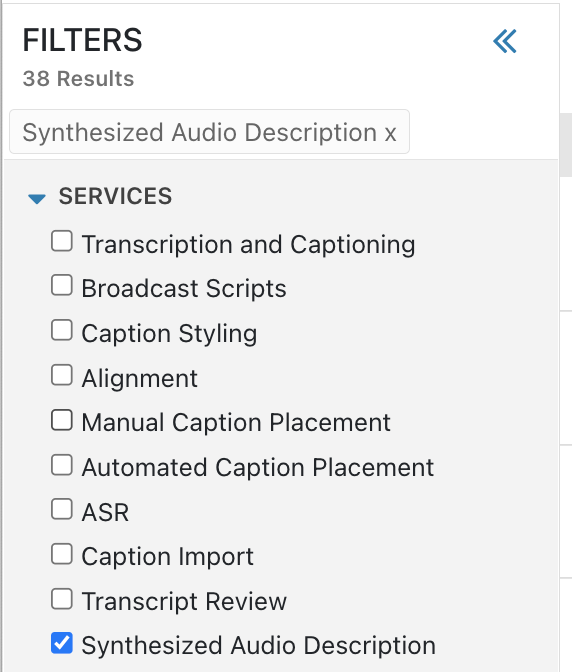 Step 3 - Upgrade your file
In the file view, navigate to the bottom right of the screen to see the Audio Description options. Click Upgrade.
Step 4 - Order extended
Review your upgrade and click Order. If you don't want to order an upgrade, click Cancel.
Step 5 - Review and download your extended description
Your upgrade will show that it is In Progress in the Audio Description section of the file page.
Once your upgraded description is complete, you'll be able to preview, edit, and download your extended description files. You'll still have access to your standard description files, as well.