After receiving an email notifying you that your files are complete, follow the steps below to add captions to your Panopto recording.
Step 1- Log into 3Play Media
Step 2- Select the File
Select the file associated with your Panopto recording from your list of files.
When it has been selected, the box to the left of the filename will become checked and the line will become highlighted in blue.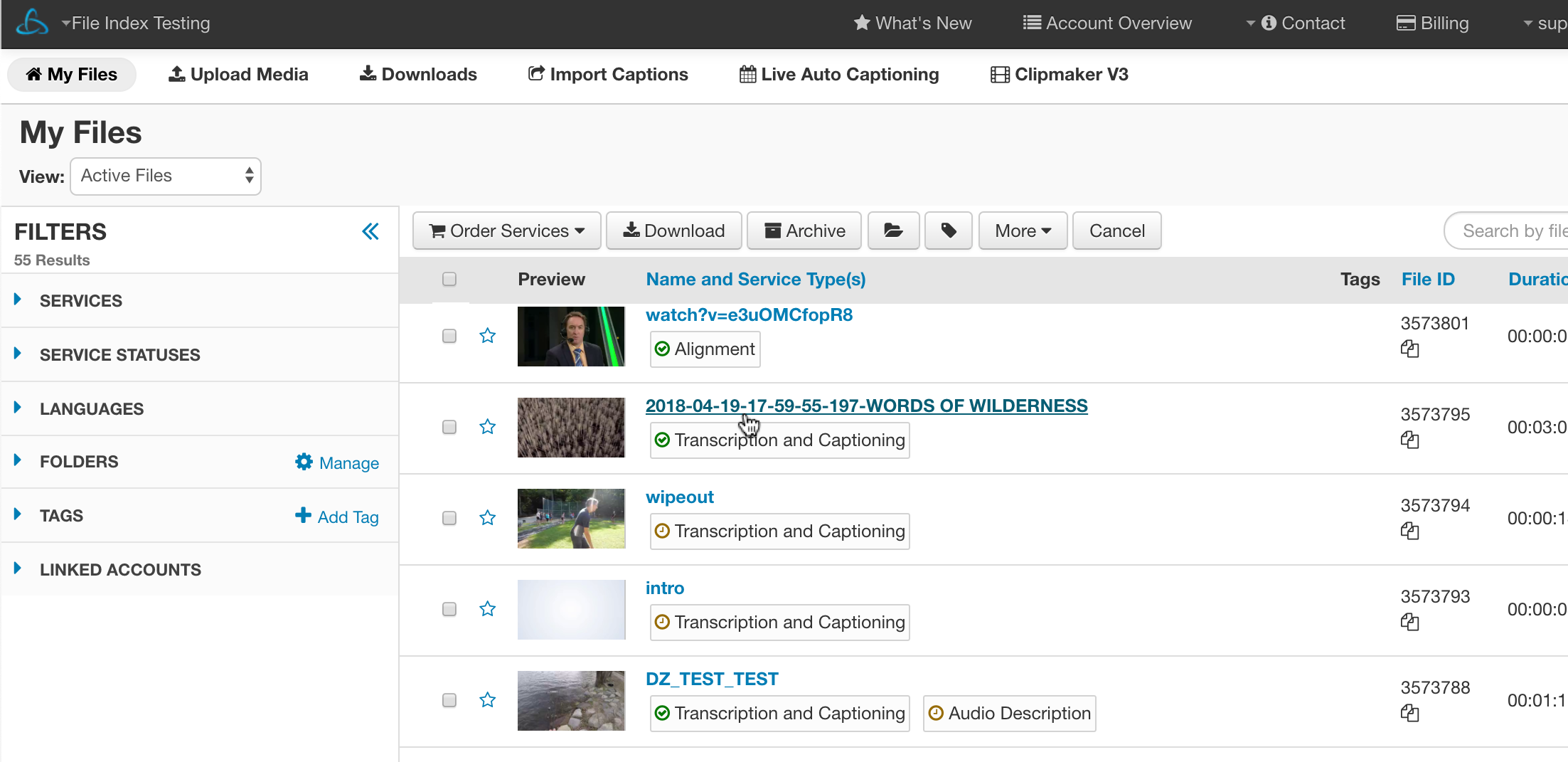 Step 3- Click Download
Click on the Download button located above your list of files.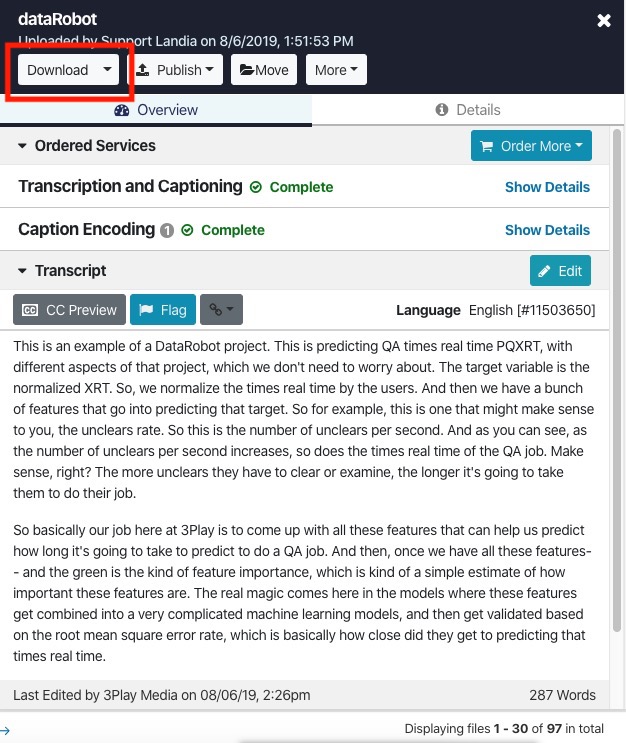 Step 4- Download the DFXP Format
From the pop-up menu click the download icon for the DFXP format.
After clicking the icon the file will immediately begin downloading to your computer.
Step 5- Log into Panopto
Step 6- Navigate to System > Settings
From your Panopto account, select the System tab in the bottom of the left column.
Select the Settings tab.
Step 7- Set 

TranscriptUploadEnabled to True
Make sure that TranscriptUploadEnabled is set to True.
This allows you to upload a captions file to a session.
Read the Panopto documentation.
Step 8-  Navigate Settings for the recorded session
Navigate to the folder containing the session that needs to be captioned and click the Settings icon.
Step 9- Click Choose File 
Select the Streams tab and click Choose File located under the Upload Transcript section.
Step 10- Select the DFXP file
Select the DFXP file that was downloaded in step 5 and click the Upload Transcript button. 
Step 11- Test captions
You will get a confirmation that your captions were successfully uploaded.
Play the session to confirm that the captions are displaying correctly.