Panopto provides customers with the ability to upload audio descriptions to their Panopto files. Follow the steps in this article to manually add 3Play Audio Descriptions to Panopto files.
Step 1- Log into Your 3Play Media account
Step 2 - Select your file
Select the file associated with the Panopto video you have had audio described.

Step 3 - Download your Audio Description
Click "+ Details", then click the download button next to your audio description service.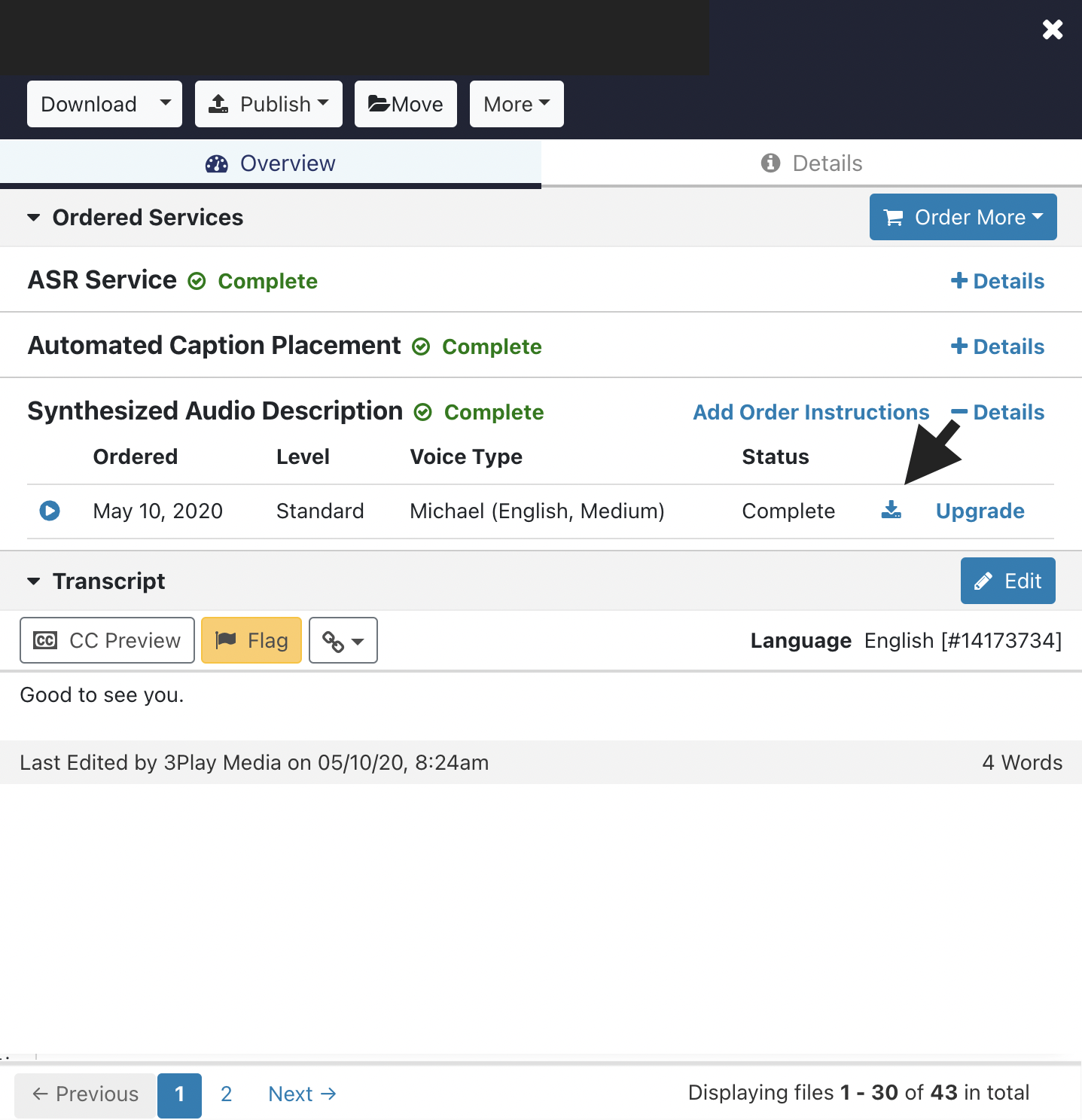 Step 4 - Select .WebVTT From the List of Download Options
Panopto supports ingestion of .vtt files as audio descriptions for a video.

Step 5 - Log into Your Panopto Account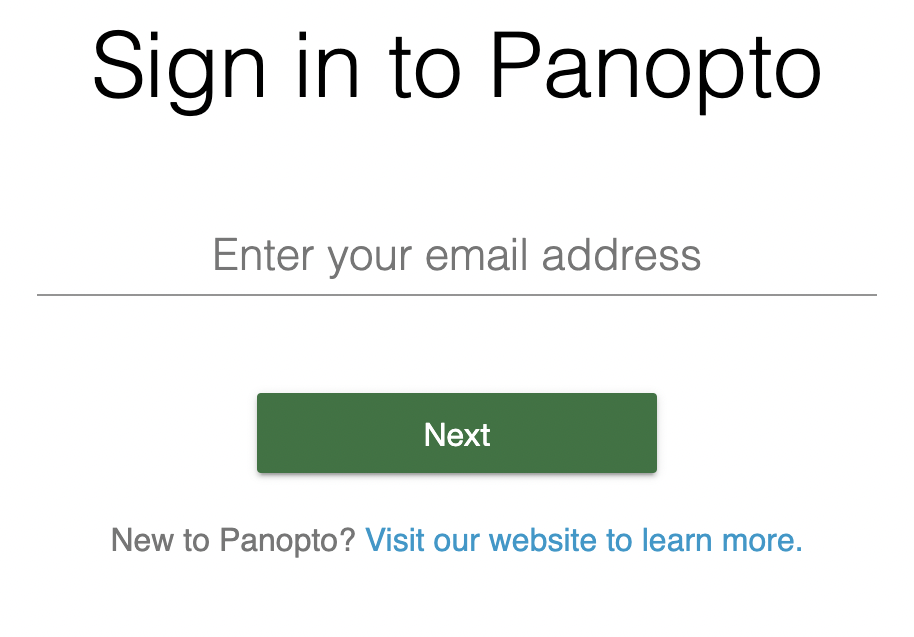 Step 6 - Select the Desired Panopto Video
Click on the desired file in your Panopto "Home" page or Panopto Library.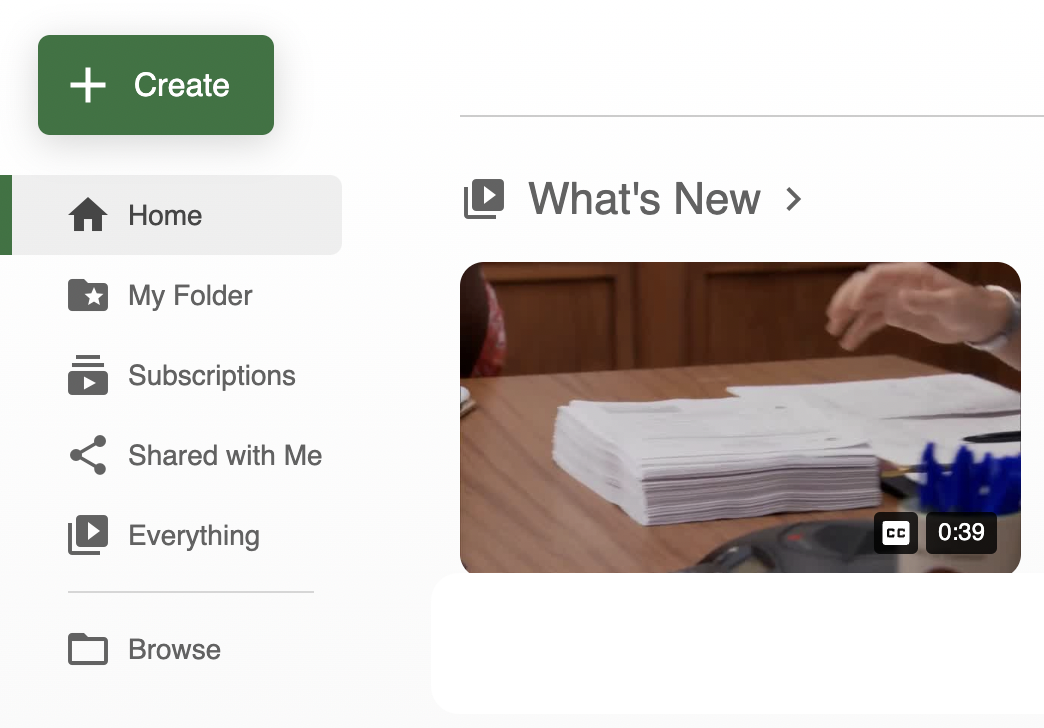 Step 7 - Navigate to the File Settings
Click the settings

icon in the upper right-hand corner of the page.

Step 8 - Navigate to "Audio Descriptions"
Navigate to "Audio Descriptions" in the menu that pops-up, and click "Choose File". Select the .vtt file that you dowloaded from 3Play to use as your audio description text.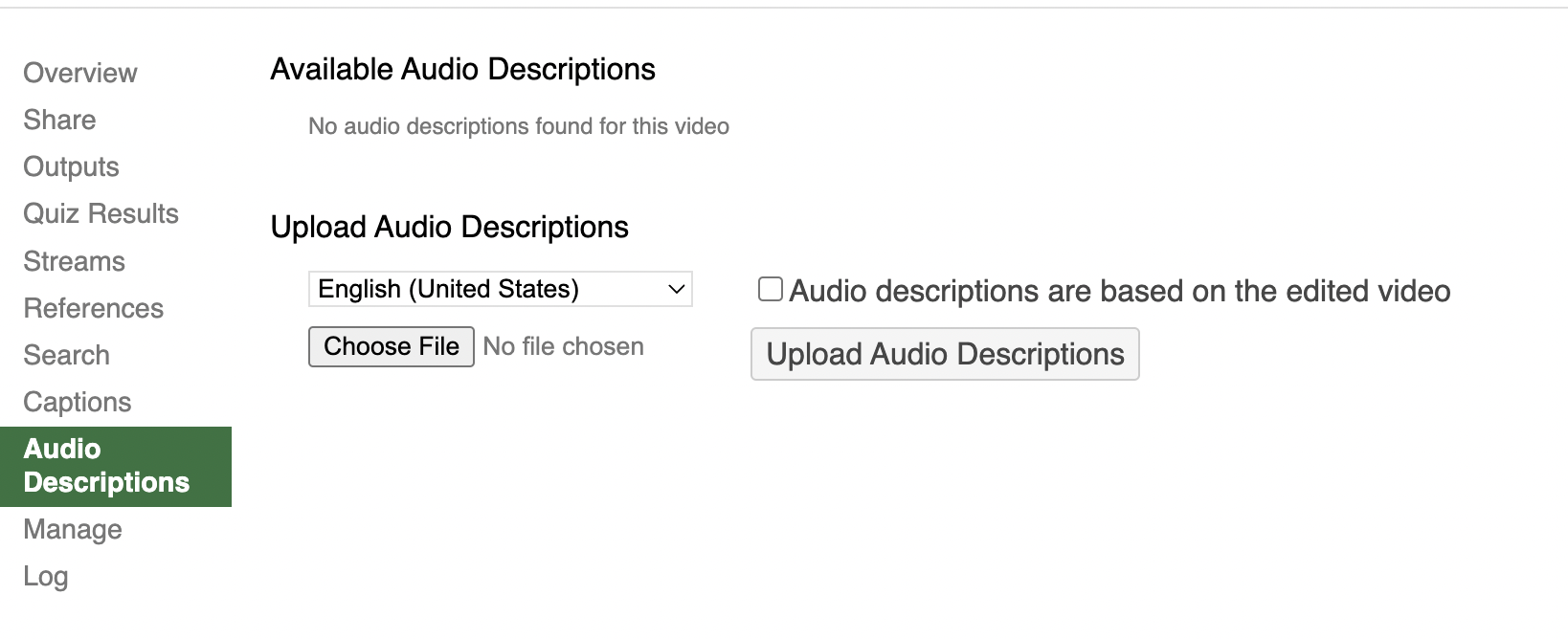 Step 9 - Click "Upload Audio Descriptions"
After uploading your desired .vtt file, click "Upload Audio Descriptions".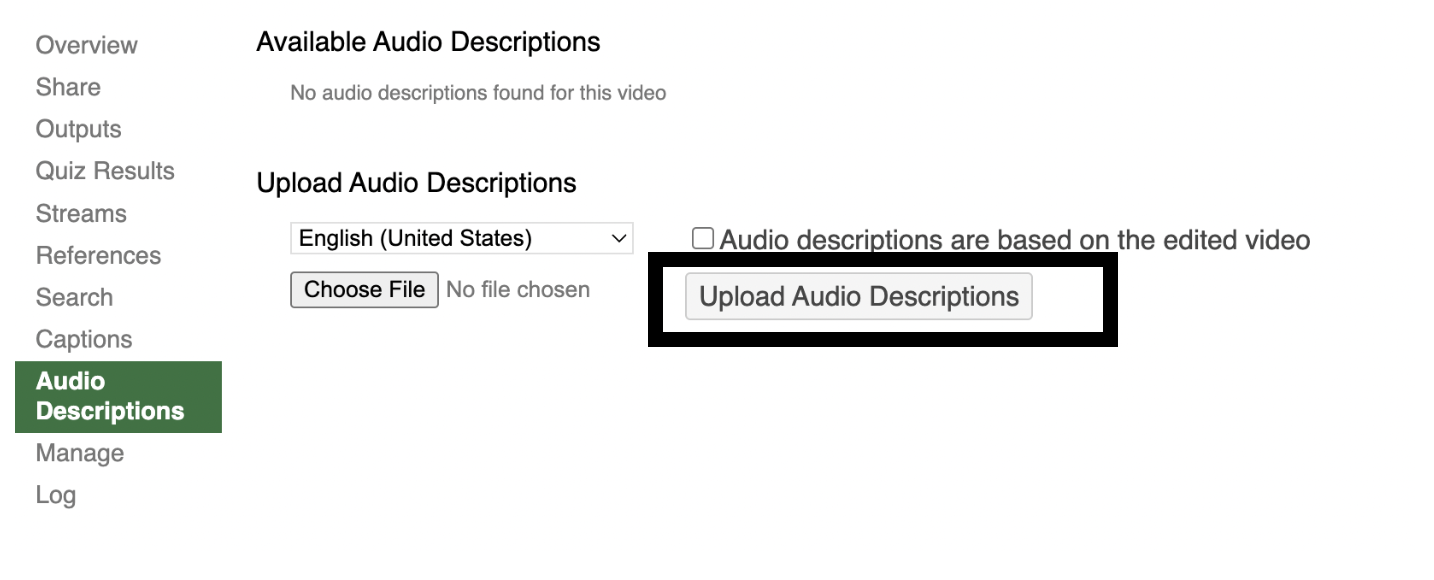 Note: If you have made additional edits, check "Audio Descriptions are based on the edited video" prior to clicking "Upload Audio Descriptions".