IMPORTANT NOTE: Ordering captions through your Vimeo account is restricted to PRO. If you are using a Vimeo PLUS or Basic Vimeo account, you should follow this support article to get your Vimeo videos captioned.
Once the Vimeo integration is set up, follow the steps below to submit a closed captioning request. Upon completion of the transcription process the closed captions will automatically be added to the associated Vimeo content.
Step 1 - Log in to Your Vimeo Account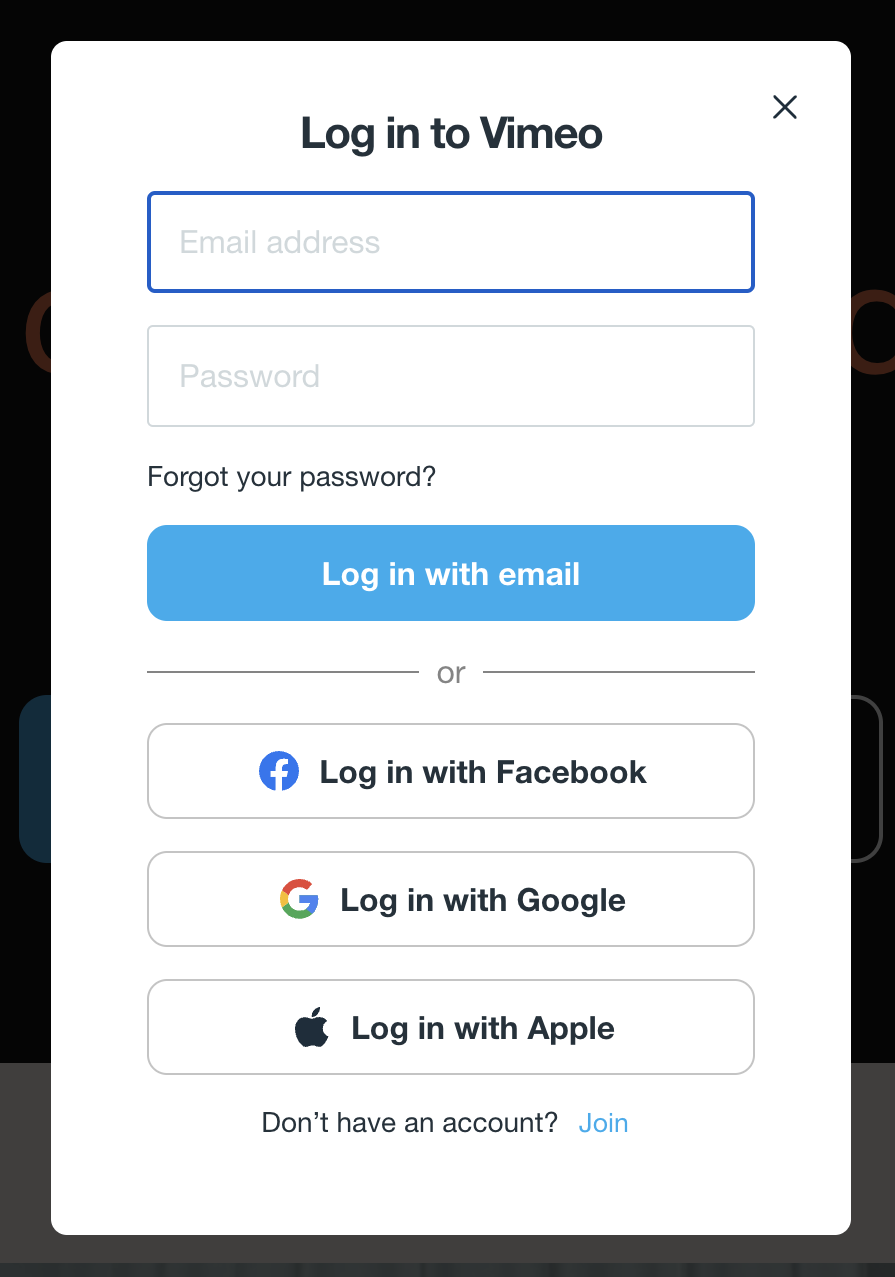 Step 2- Navigate to "Collections"
Click your user profile icon located in the upper, right-hand corner of the page and from the drop-down menu that appears click Collections.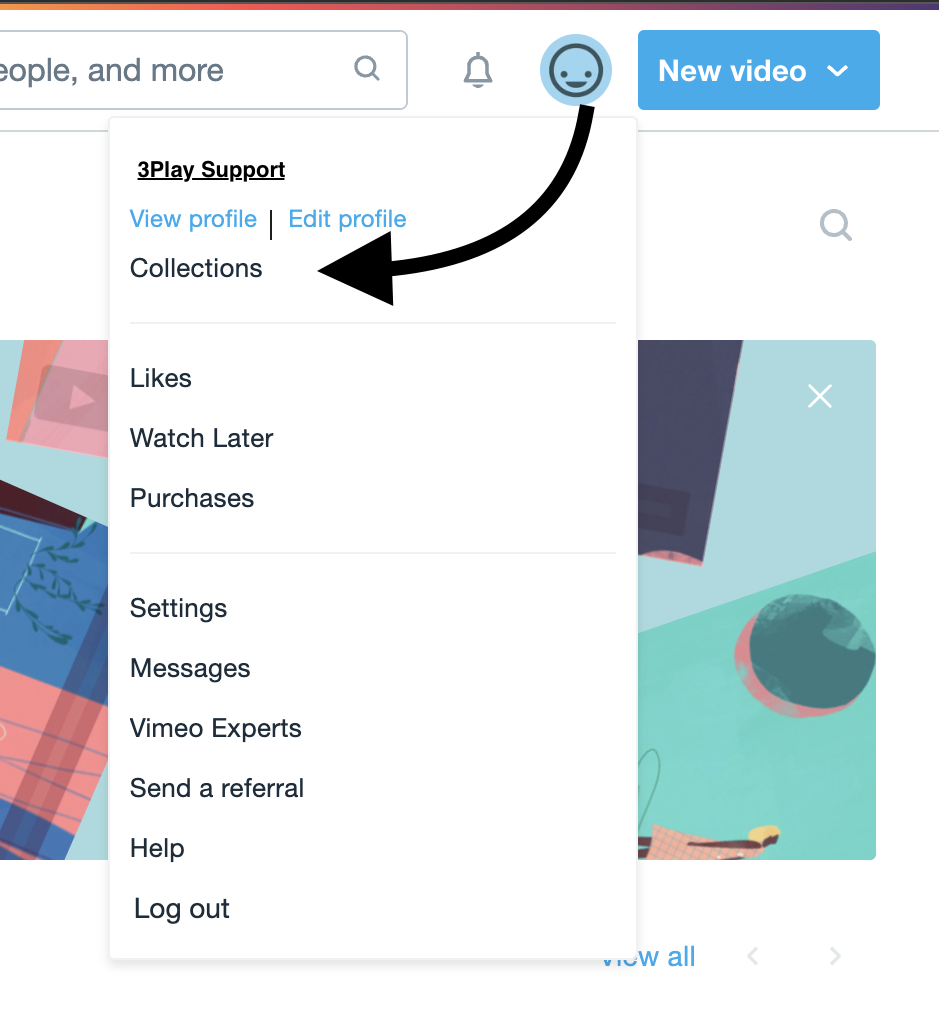 Step 3- Create Showcases for Turnaround Service Levels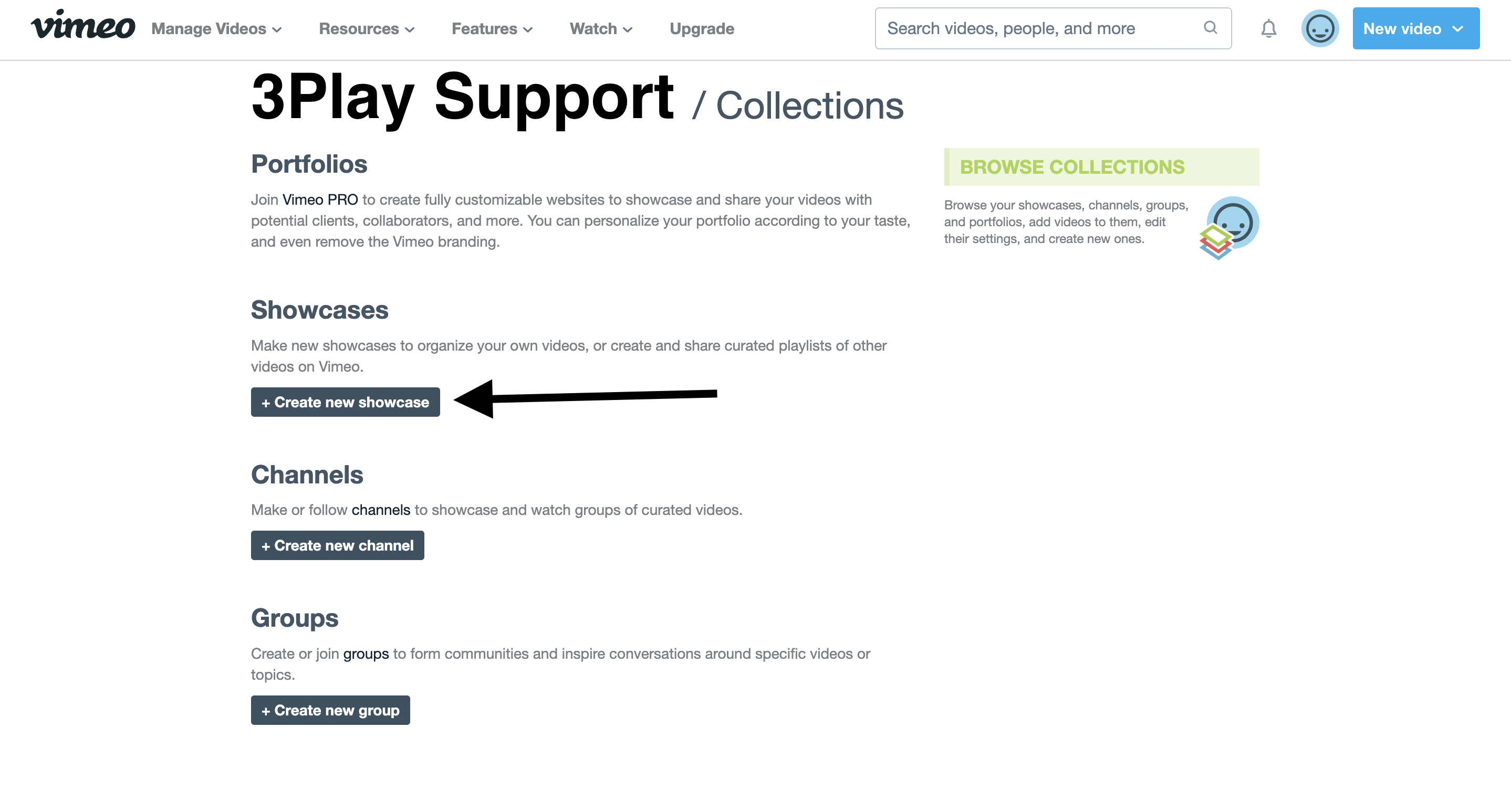 With the Vimeo integration, choosing a turnaround time for the closed captioning request is done by adding the video to a showcase that corresponds to a 3Play Media turnaround service level.
From the Collections page click +Create new showcase. Name this showcase 3play_processed then click "SAVE".

While the 3play_processed

showcase does not correspond to a turnaround service level, this showcase

MUST

be created in order for the integration to work.

Next, create additional showcases for each 3Play Media turnaround level you intend to use:

3play (our Standard turnaround service level)
3play_same_day
3play_rush
3play_two_hour
3play_extended
3play_expedited
You can also order Audio Description (AD) from your Vimeo account, once the transcription process is complete. Use the following showcases to order Audio Description (AD):
For normal AD: 3play_ad
For extended AD: 3play_extended_ad
Ask your account manager to activate the module, that will turn on faster turnaround times for AD.
NOTE: Only PRO Vimeo accounts will be able to create the 7 showcases necessary to take full advantage of the Vimeo integration. PLUS and Basic users won't see auto-upload in linked account settings.
Step 4- Select Turnaround Time
Navigate to the video you need captioned, and click the three dots in the upper right-hand corner of the screen, then click "Add to showcase". Check the box of the turnaround level you want, then click Save .
Once a video has been uploaded to your Vimeo account, you can move the video to the appropriate showcase, to designate the file's turnaround time. For example, if you need a file for Rush turnaround, add the video to the showcase 3play_rush.
You can click "Create Showcase" to create additional showcases for additional turnarounds if needed. The video will automatically be added to the showcases that you select.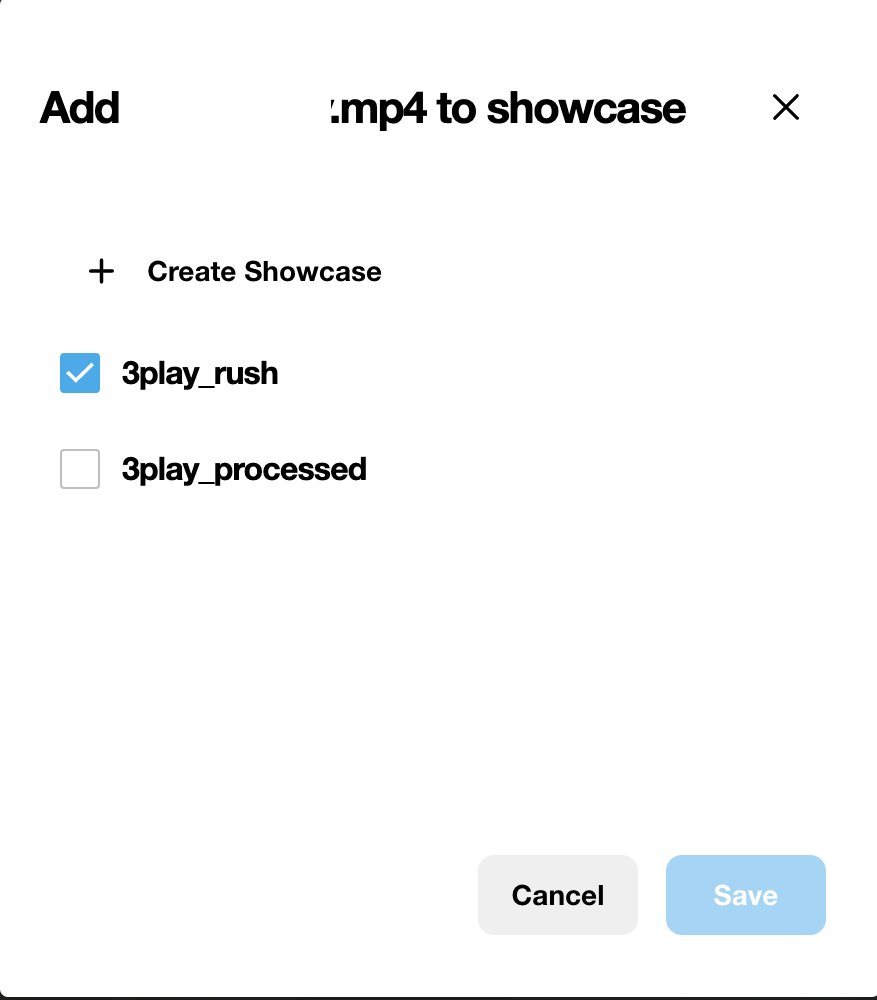 Your video be added to the 3play_processed showcase once captions have been ordered successfully.