Follow the steps below to manually add captions to a Brightcove asset.
PRO TIP: Before getting started, you may want to set WebVTT as a favorite download format.
See more information on Favorite Formats
Step 1- Select the file
Locate the file from the My Files page that corresponds to your Brightcove video.
Click the file's name to open the file level actions menu.
Step 2- Click Quick Download
Click the Quick Download icon located above the transcript
Files can also be batch downloaded from your 3Play Media project.
See more information on how to batch download files

Step 3- Click WebVTT
From the dropdown window click WebVTT. Once clicked, it will download to your computer.
If this project setting has not been configured, click +Add favorite formats
Step 4- Log into Brightcove

Step 5- Click the Media tab
Click the Media tab in your Brightcove Account

Step 6- Select the video
Select your video from your list of Brightcove videos, and you will be directed to that video's page on Brightcove. 
Click on the name of your desired video. You will be redirected to the video's details page. 
Step 7- Select the WebVTT file
Scroll down to "Text Tracks" on the lower right-hand side of the page, and click "Edit".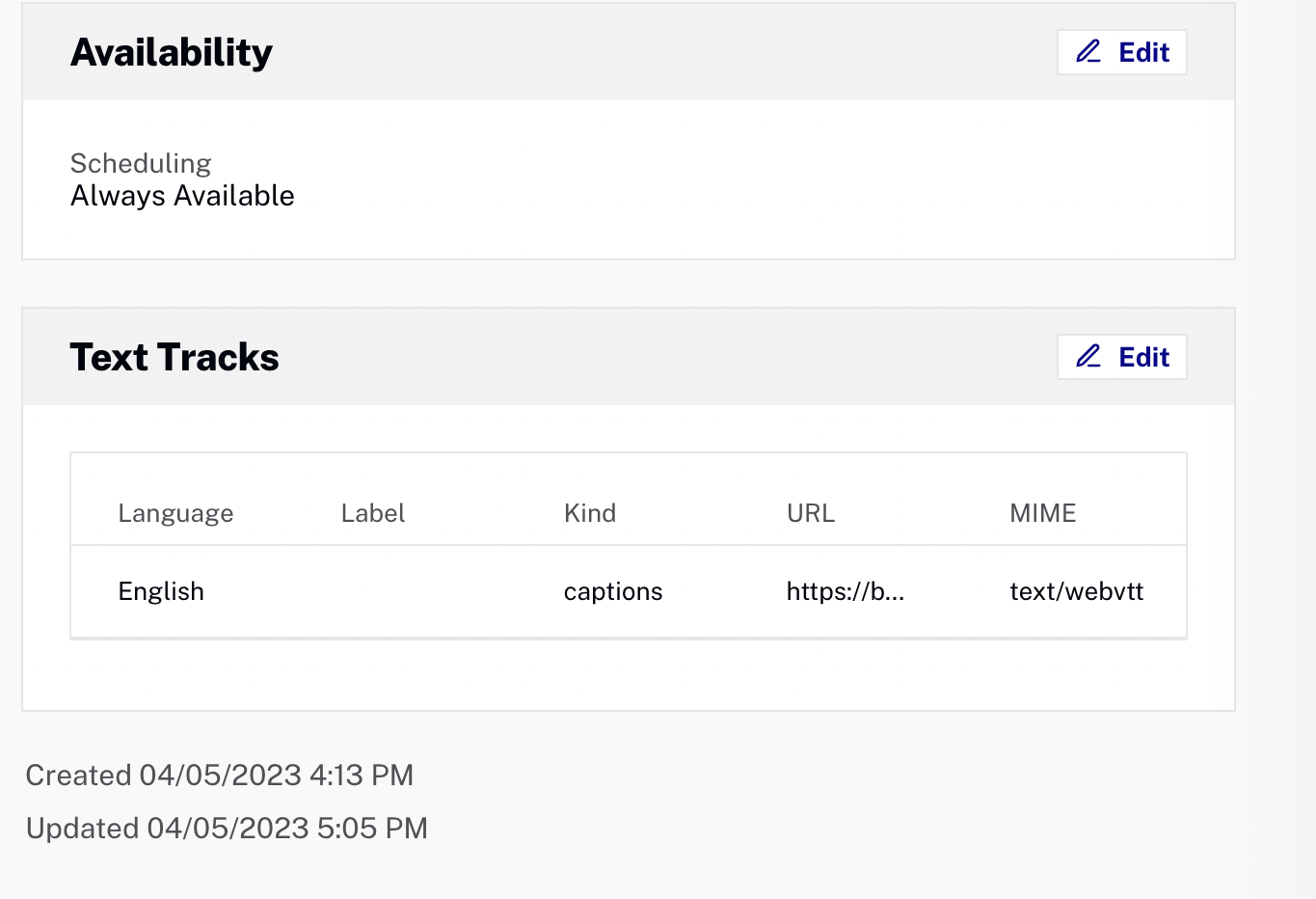 Click "Add Text Track".  
Click Browse and select the WebVTT caption file that you downloaded in step 2.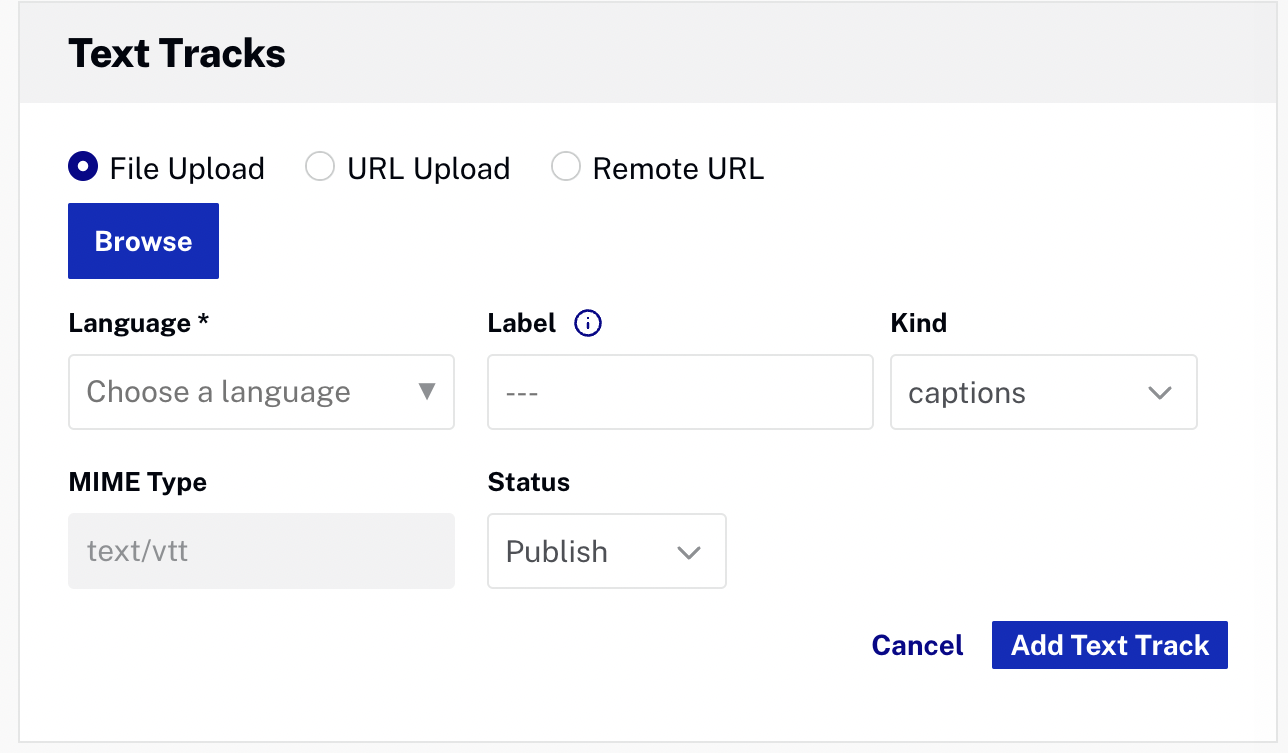 Alternatively a Remote URL to your captions can be added.
See more information on retrieving a publishing link
Step 8- Configure the Text Track properties
The Language field should match the two-letter language code that specifies the language of the track text data, or the language of the caption file that you wish to add.
Enter the appropriate Label for the caption file.
The label is displayed inside player and allows the viewer to select a language.
If no label is supplied, the language code is displayed.
Select Captions for the Kind of text track. 
Select text/vtt for the MIME Type.
Step 9- Click Add Text Track
Once the caption properties are set, click Add Text Track
Click Add Text Track to add another text track or Save to save the text tracks.
If any text tracks have been designated as the default, they will appear in bold. To delete a text track, click the delete icon (

) next to the text track.
When a player with associated captions is published, a CC button will appear on the player chrome. Click the CC button to select a caption language and display the captions.
Step 10- Click Save