Follow the steps below to set up the integration between your 3Play Media account and VoiceThread.
Step 1- Navigate to New Linked Account
From the My Files page click Upload Media. Click Linked Account and from the drop-down menu that appears click +New Linked Account.
Step 2- Select VoiceThread
Click the VoiceThread icon from the list of video platforms and lecture capture systems.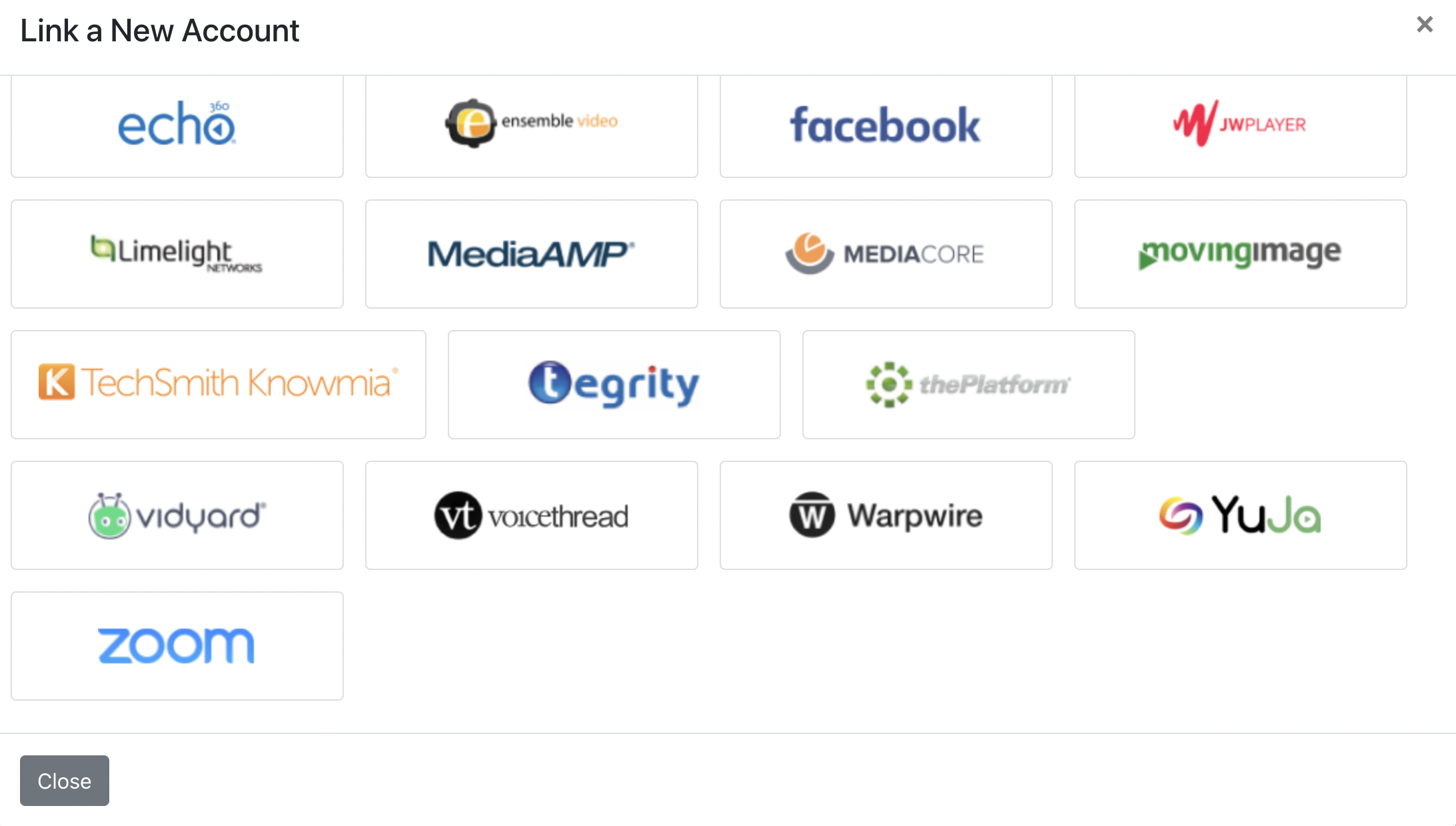 add an ( Optional ) nickname to your Voicethread account
click "Create Account"

Step 3- Copy VoiceThread API Credentials
Click "Edit" under your Voicethread account to view the API Key and Secret Key associated with that account in 3Play.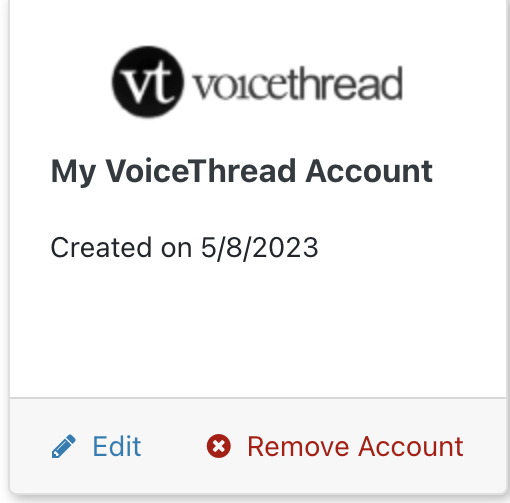 Copy these two keys as they'll need to be shared with VoiceThread.
Step 4- Complete Integration Setup
To complete the integration setup, contact a VoiceThread support representative to share the API Key and API Secret Key.
Once VoiceThread has confirmed that the setup process is complete, captions can be ordered for your VoiceThreads.