Follow the steps below to send a Voicethread video to 3Play Media for captioning. Upon completion of the transcription process, the closed captions will be automatically sent back to the associated Voicethread video.
Step 1- Navigate to New Linked Account
From the My Files page click Upload Media. By default you will be directed to Upload > From Computer.
Click Linked Account and from the drop-down menu that appears click +New Linked Account

Step 2- Select Voicethread
Click the Voicethread icon from the list of video platforms and lecture capture systems.
Once Voicethread is selected you will be redirected to a Google sign in page.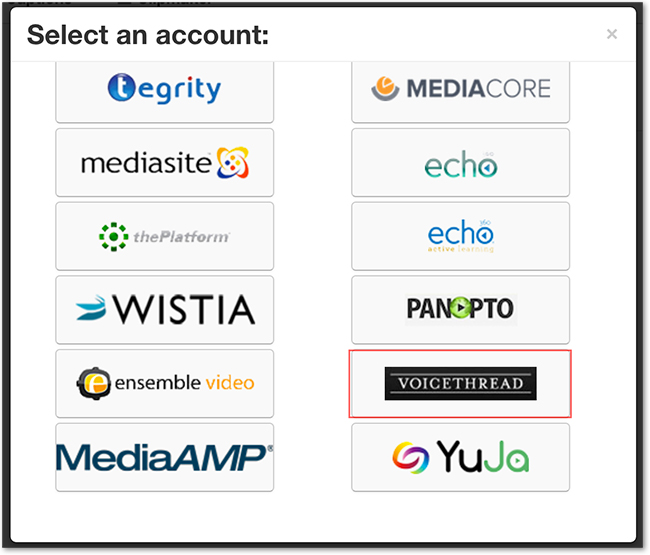 Step 3 - Retrieve Voicethread API Credentials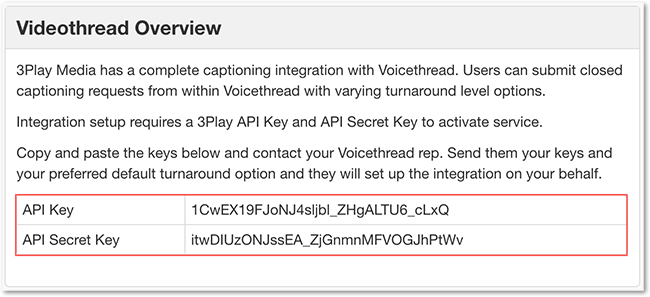 Copy the API Key and API Secret and send them to your Voicethread Support Rep. These will be necessary to complete the integration.
Step 4 - Log into your Voicethread
Once logged into Voicethread, click on the video you want 3Play Media to create closed captions for.
Step 5 - Click CC (Closed Captions)
After selecting the video, hover your cursor over the CC button located in the upper, right-hand corner of the page.
Then click Add captions.
Step 6 - Click the Play icon
Once in the Closed Captions Options, under Use a Transcription Service, you will see 3-Play Media via. To the right of that, click the green play button to send your video to 3Play Media for captioning.