Note: To edit and update captions that have already been processed, your 3Play Media account must first be configured with the ability to download the XML (Custom) file format. If you don't see this as an option after selecting a file and clicking Download, please contact support@3playmedia.com and we will add it.
Step 1- Log into your 3Play Media account

Step 2- Select the file
Locate and click on the file you want to edit.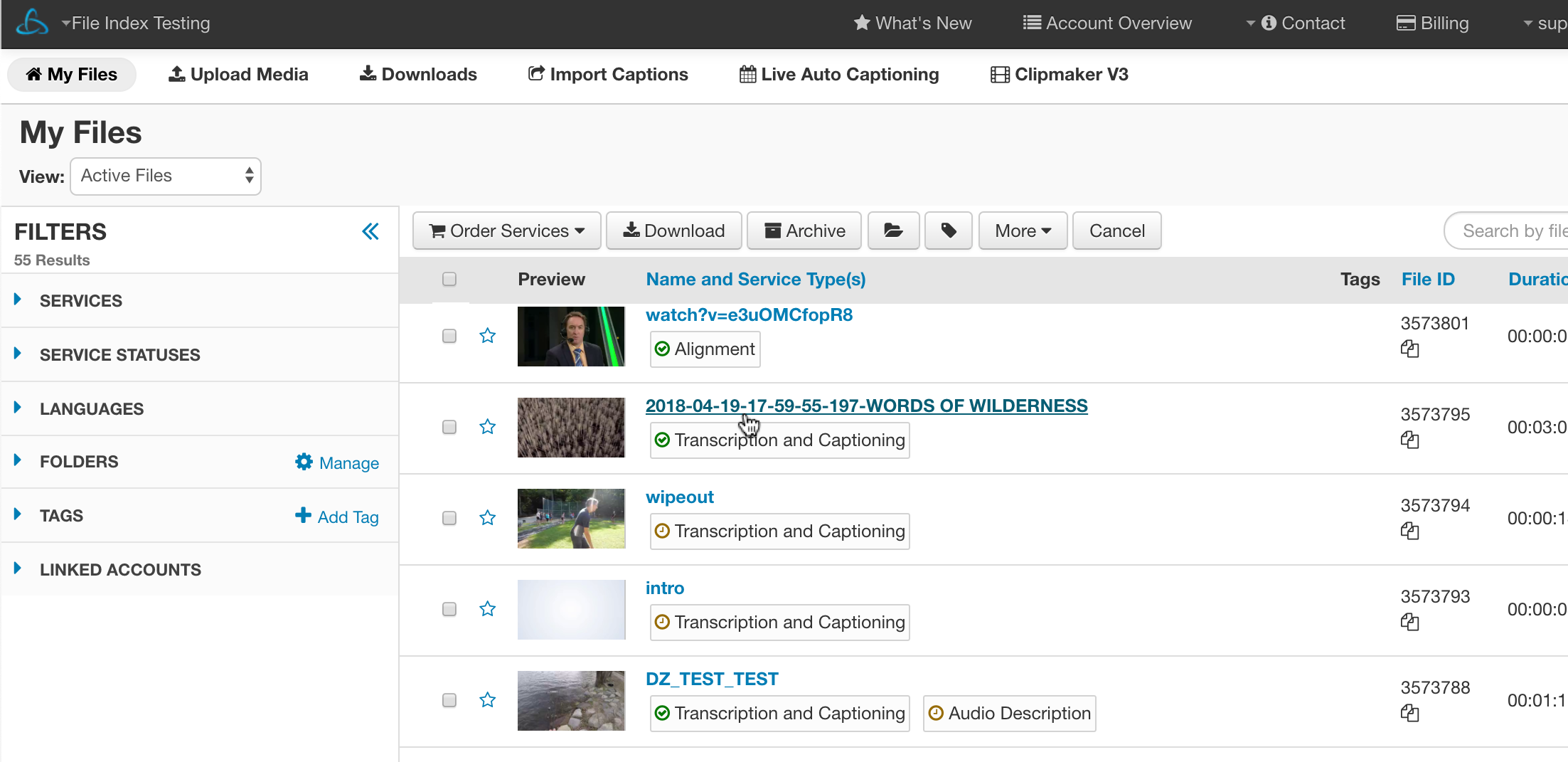 Step 3- Click Edit Transcript
Click on the Edit button located above the transcript. You will be directed to the Edit Transcript page where you can make changes to your transcript.
See more information regarding editing your transcript.
Step 4- Save your changes
After you have completed editing your transcript, click Save Changes and Finalize File.
Step 5- Click Request Download
Go back to the My Files page and select the file you just edited.
Click the Download button.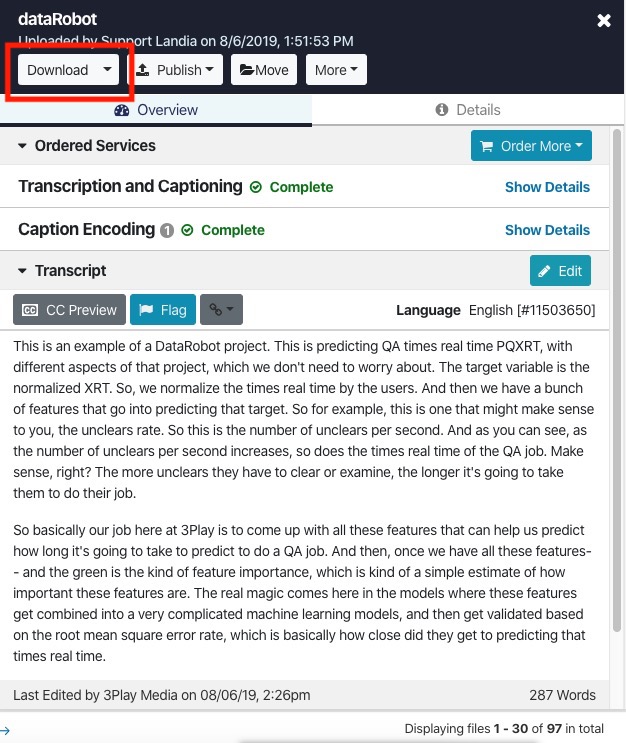 Step 6- Download your preferred file format
If you want to download a transcript of your Echo, click the Web Caption tab and click XML (Custom). Your file will begin to download after clicking this.
Step 7- Log into your Echo360 account
Step 8- Upload the updated version of your file
Upload the edited version of your captions or transcript file to the EchoSystem via the Echo360 user interface.