Follow the steps below to create a video with captions soft-encoded into your D2L presentation for accessible offline viewing.

Step 1- Select your File
Select the file associated with your D2L presentation.  When it has been selected, the box to the left of the filename will become checked and the line will become highlighted in blue.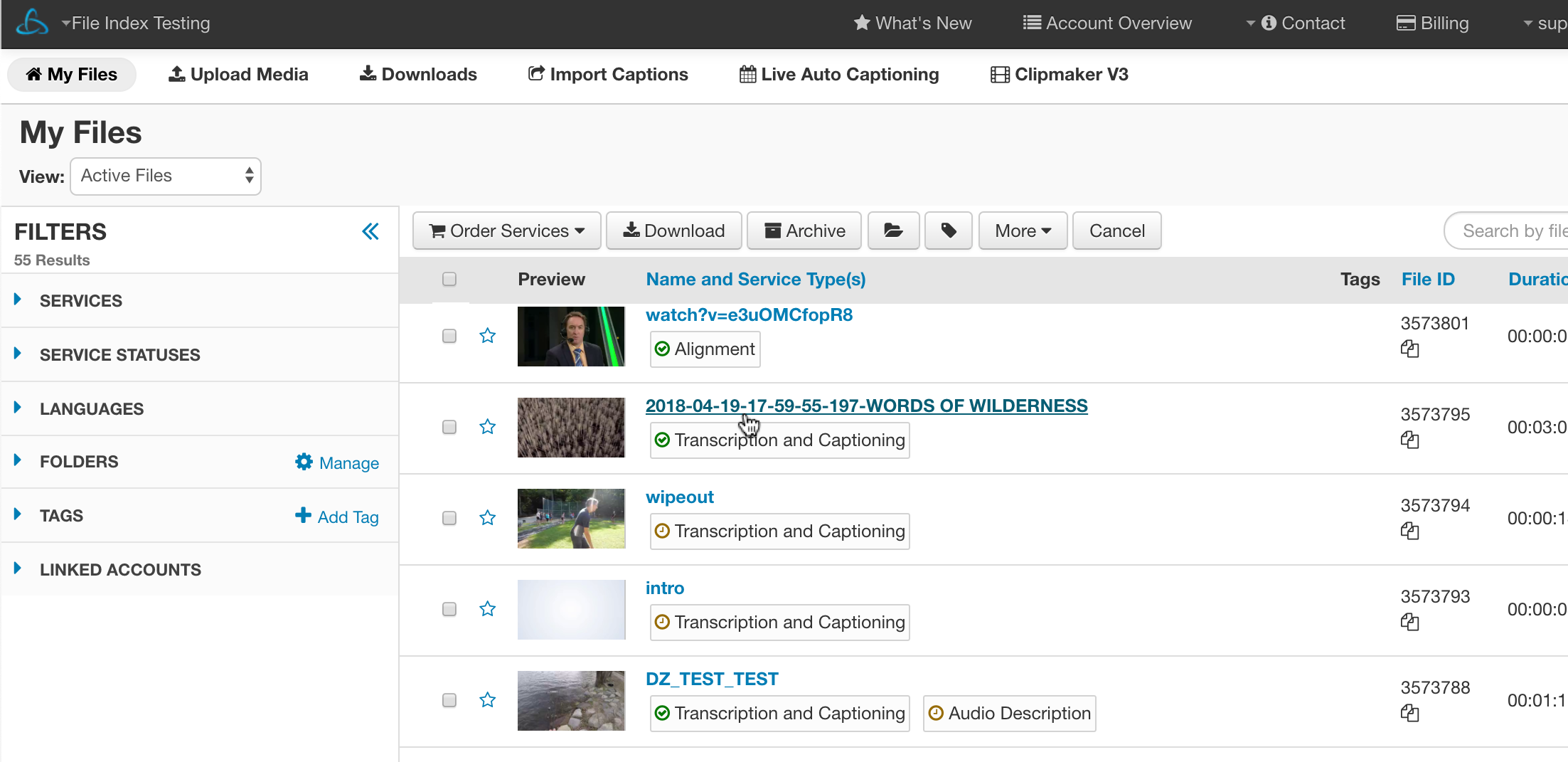 Step 2- Order a Video with Encoded Captions
Once you have selected your file, click Order Services and then select Caption Encoding.

See more information on caption encoding.
NOTE: The caption encoding process may take up to 4 hours. Upon completion, you will receive an email notification with a link to download the captioned video.