To upload videos from your Ensemble Video account from within the 3Play Media application you must first link your Ensemble Video and 3Play Media accounts.
See more information on linking your 3Play Media and Ensemble Video accounts.
Step 1- Click Upload
After logging into your 3Play Media project, click on Upload located in the upper left-hand corner of the page.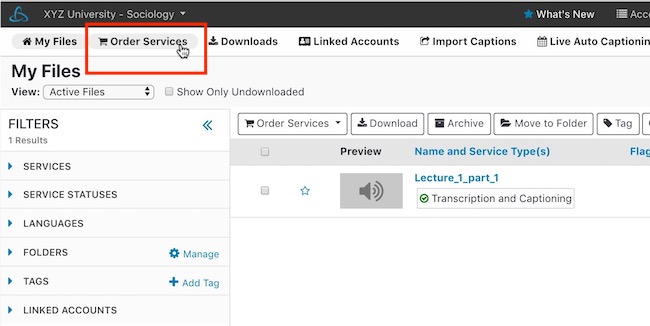 Step 2- Select the linked Ensemble Video account
Click on Linked Accounts.and from the drop down menu that appears, select your linked Ensemble Video account.
Step 3- Select videos to upload
Select the Ensemble Video library from the drop down menu that your videos requiring captioning reside.
After selecting the linked Ensemble Video library you will directed to a feed of all of the available videos from the selected library.Select the videos from the feed of the thumbnails that you would like to caption by checking the box to the left of the thumbnail.
Step 4- Click Upload
Click the Upload button located above your list of Ensemble Video content. You will see a count of the number of videos selected.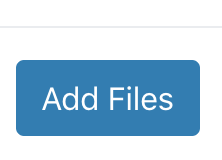 Step 5- Choose Service
Select the default service English Transcription and Captioning to have 3Play Media create your captions from scratch. If you already have a transcript that you would like 3Play Media to sync with a Ensemble Video asset, select Alignment.
By default Transcription and Captioning is selected. If you need your content transcribed to create captions and use 3Play Media's interactive video plugins, leave this option selected.
If you already have a transcript for your content, select Alignment Only.
See more information on 3Play Media's Transcript Alignment Service.
Step 6- Select Turnaround Time
Next set your turnaround service level and click Continue.
See more information on turnaround service levels.
Step 7- Select folder location
Select an existing folder to upload your content to or create a new folder for this batch.
Once a folder has been selected click Continue.

Step 8- Review Order and Cancellation Policy
Review your order summary.
If you notice in your summary you would like to if you would like to change the destination folder, turnaround time, service type, or selected media files please go back and make the desired changes BEFORE clicking Place Order

Read the cancelation policy and check the box acknowledging that you have read the policy.
Step 9- Place Order
Once you have reviewed your order checked the box acknowledging the cancelation policy, click Place Order.
Once Place Order is clicked your files will begin uploading and will start in the Pending State.