Before getting started you may first want to set SRT and SMI as two of your favorite formats.
See more information on configuring your Favorite Format settings.
Step 1- Select your file
From the My Files page locate the file associated with the video you intend to work with in Microsoft Expression Encoder.
Click the file name to open the file view page.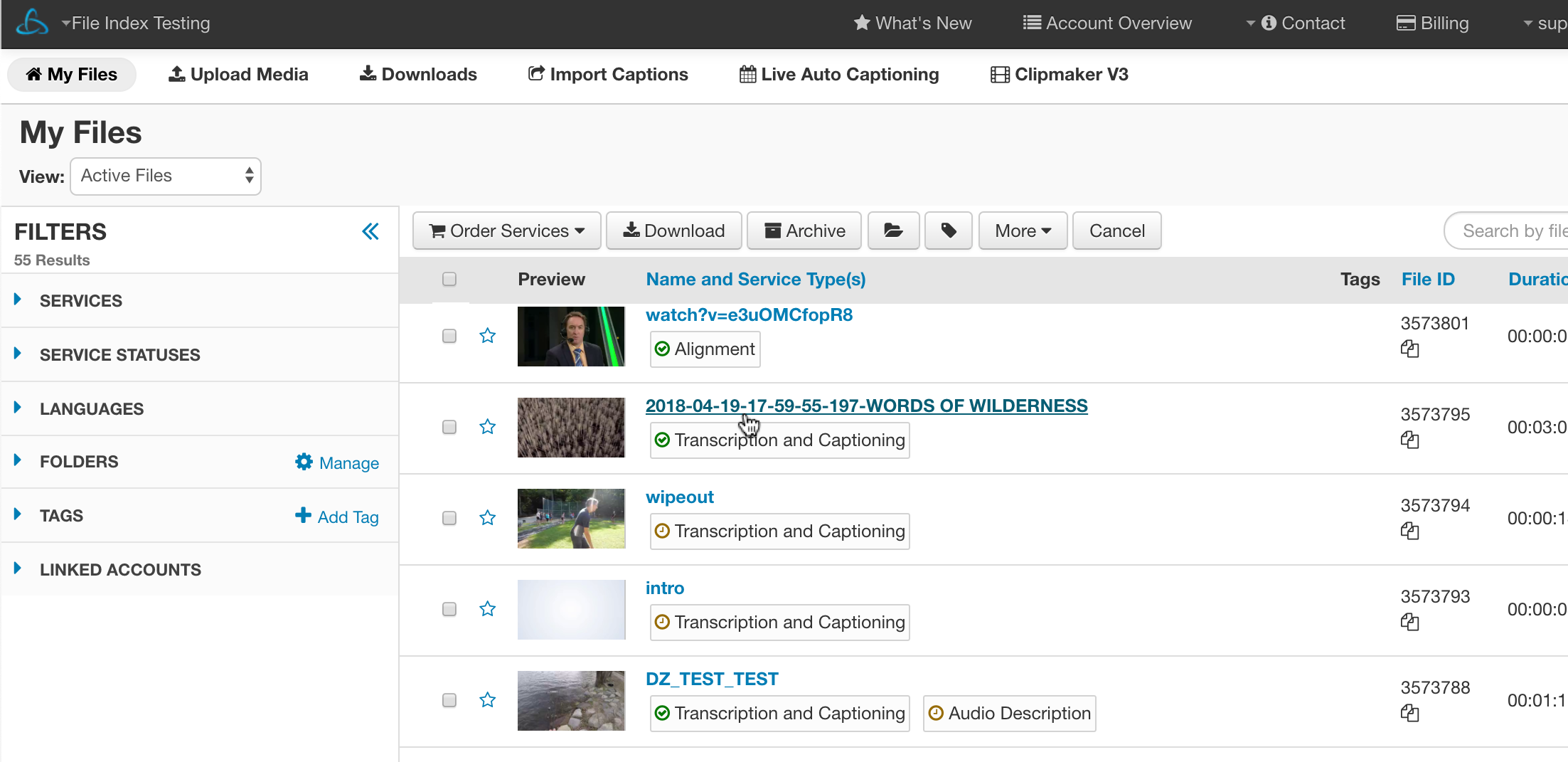 Step 2- Click Quick Download icon
Step 3- Download the SRT format
From the drop down menu that appears click a Favorite Format and it will immediately download to your computer!
For certain applications you will need to download the SMI caption format, which is also supported by Microsoft Expression Encoder.
Step 4- Download Microsoft Expression Encoder
Download and install the free Microsoft Expression Encoder. At the time of writing, the most recent version is Version 4 with Service Pack 1.
See more information on support for Expression Encoder.
Step 5- Start a new project in Microsoft Expression Encoder
If you just need to add captions to your Windows Media video then start a new Transcoding Project. Alternately, if you want to encode a video that is compatible with Silverlight and can be embedded in a rich, interactive Silverlight template, then start a Silverlight Project.
Step 6- Import your WMV file
Select File > Import to load your Windows Media file.
Step 7- Import your SRT or SMI file
From the Script Commands panel click Import and select the SRT or SMI captions file that you downloaded in Step 3. If you can't see the Script Commands panel, select Window > Metadata and click the arrow in the top left corner of the Script Commands panel to expand the options.
Step 8- Edit text or adjust timing (optional)
Each caption frame shows up as a row in the Script Commands panel and as a circle in the captions timeline. You can edit the text in the captions, adjust the timing, or insert/delete caption frames.
Step 9- Before encoding...
Before you begin encoding, select the Window drop-down menu and make sure that Metadata, Encode, and Output are all checked.
Step 10- Select your output format
From the Encode panel select the output format, and video/audio codecs.
See more information about encoding output formats.
Step 11- Select a destination folder
From the Output panel select a destination folder where your encoded outputs will be saved.
Step 12- Encode your video
Select File > Encode to begin encoding. This process will embed the captions into the video.