Step 1- Log in to YuJa
Go to my.yuja.com in your web browser and log in.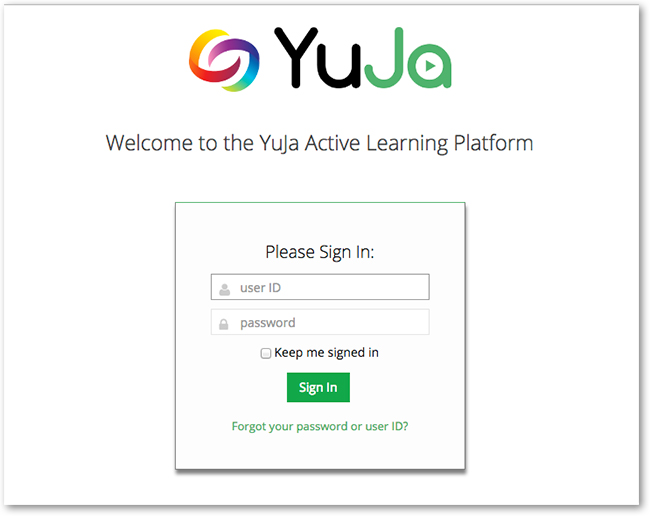 Step 2- Select Media
To begin your 3Play Media human captioning request access the capture you would like captioning for in your individual Media Library folder.
To access the Media Library, you'll select The Media Library Icon under your YuJa Menu.
Once there highlight the video you would like to request a caption for and click the
"Edit" button shown in the upper right corner in the following menu bar.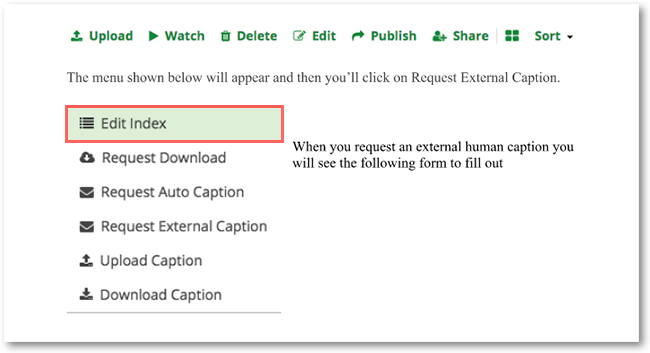 Step 2- Fill Out the Captioning Request Form
Fill out the form and click Send Request.
YuJa will send the request to 3Play Media to facilitate the caption request.