Step 1- Navigate to New Linked Account
From the My Files page click Upload Media. By default you will be directed to Upload > From Computer.
Click Linked Account and from the drop-down menu that appears click +New Linked Account.

Step 2- Select YuJa
Click the YuJa icon from the list of video platforms and lecture capture systems.
Once YuJa is selected you will be redirected to a Google sign in page.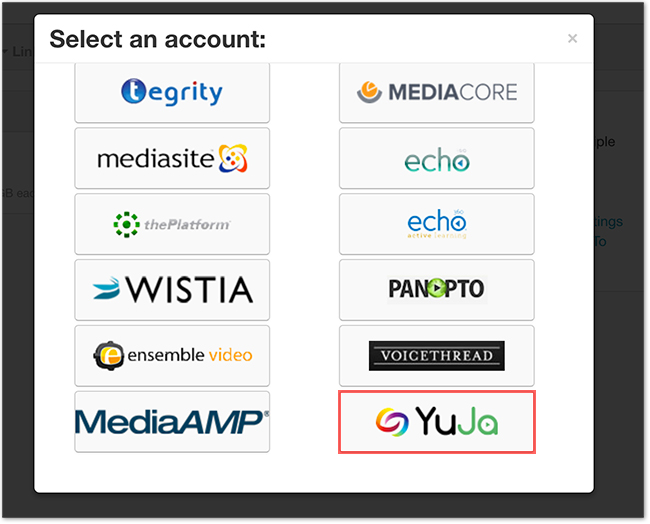 Step 3- Retrieve 3Play Media API Credentials
After clicking the YuJa logo the YuJa Integration Overview screen will appear displaying
both the API and API Secret Keys.
Keep this page open and open up a new browser tab.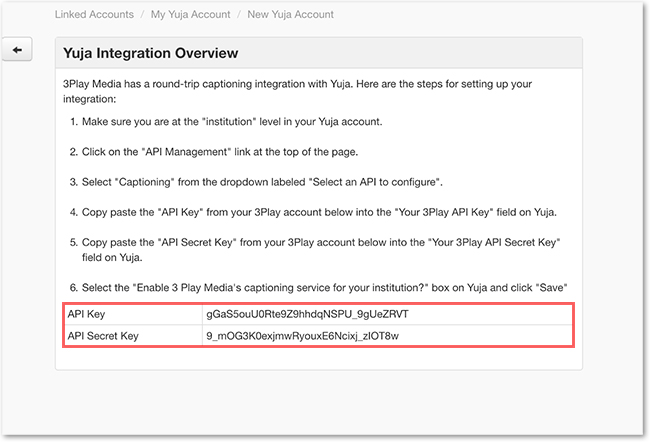 Step 4- Enter API Credentials in YuJa
Once logged into YuJa, click on the API Management tab.
Select Captioning from the dropdown menu located under Select an API to configure.
Copy the 3Play Media API and API Secret Keys (from Step 3) and paste them into the corresponding fields within YuJa.
Check the box next to Enable 3Play Media's captioning service for your institution.
Click Save.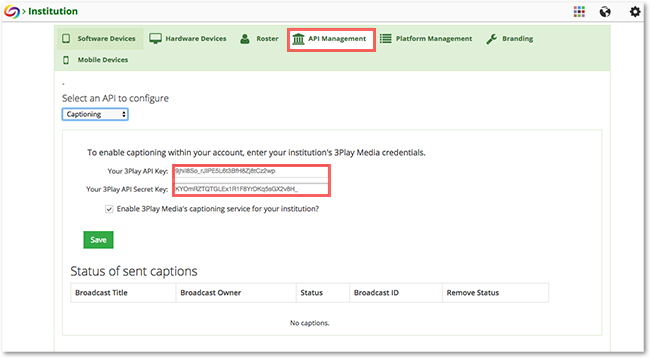 Next Steps...
Request Captions for YuJa Content