The file level download screen provides configuration options for offsetting start time and adjusting the frame rate of SMPTE-based closed caption formats.
Note: These options are only available when downloading single files with no add-on services.
Step 1 - Navigate to the Download Screen
Click on a file and then click Download.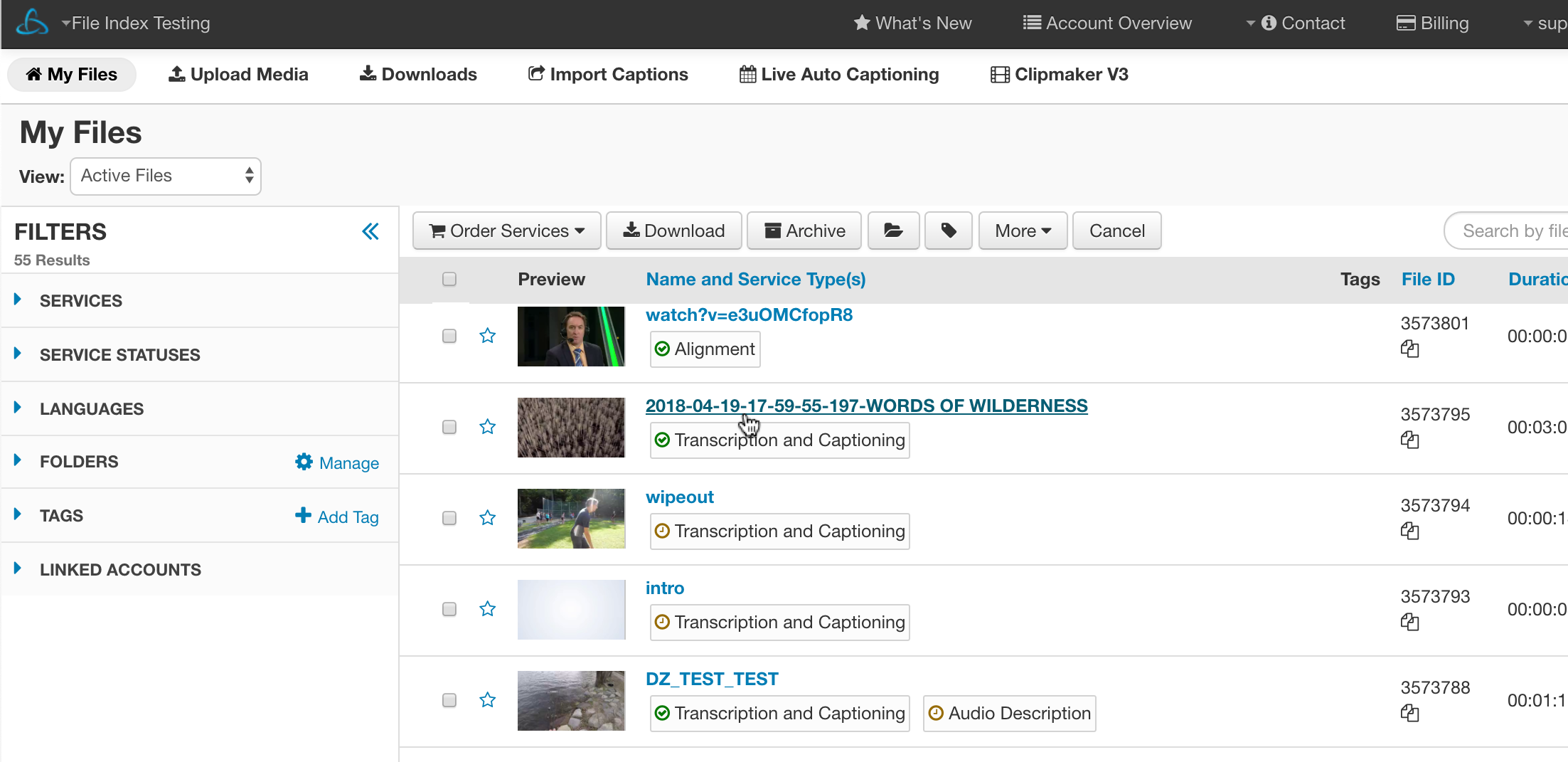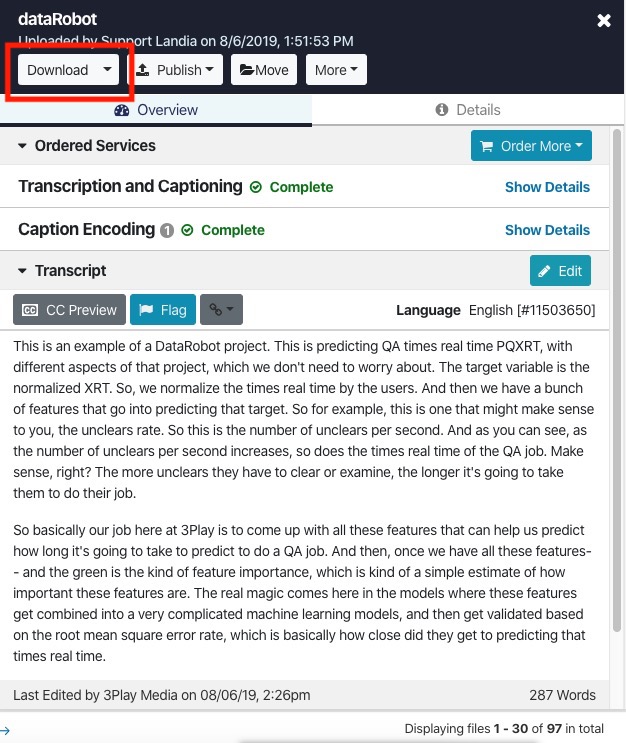 Step 2 - Adjust settings
From the Web Captions, SMPTE, or Transcript tab, click Additional Settings:
(the exact label will vary based on the current tab)

For web caption or transcript downloads, you will see an option to offset the start time of the first word:

For SMPTE caption downloads, you will also see an option to adjust the frame rate: