This article details how to batch download Audio Description assets and Caption Encoded videos. Follow the steps below to get started.
Step 1 - Select Files
Check the box next to the files with completed Audio Descriptions and/or Caption Encodings from the My Files page.
Step 2 - Click Download
Once the files have been selected, click Download at the top of the page.
Step 3 - Select Outputs
From the Audio Description tab select formats from the list.  Check as many formats as you need.
Click the Caption Encoding tab and check the box All Available Encoded Captions to be included in the batch download.
Step 4- Download Options
The zip download can be named as well.  A list of all formats selected will appear as a summary.  Click the Create Download to initiate the processing of the zip file.
Check the box next to Receive Zip Download by Email if you would like to be able to download the assets via an email notification.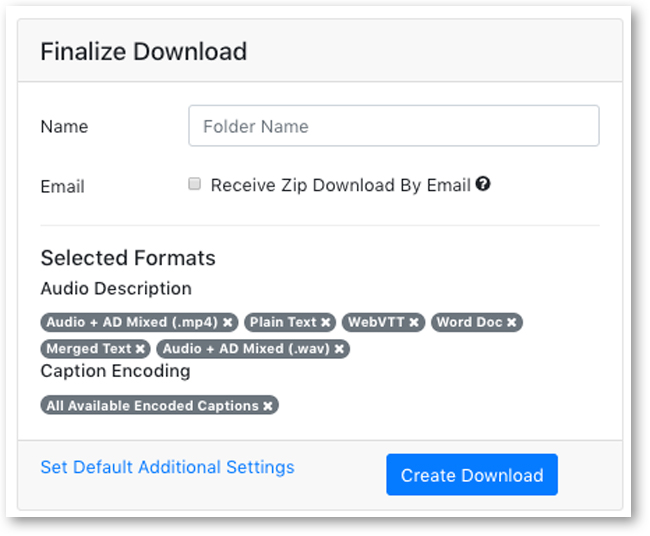 The zip will show up in the Processing tab.  Once the zip download has finished processing, you can download it under the Completed tab. Simply click the name of the zip download, and it will download to your computer.