We have streamlined the process of creating the HTML code for the Interactive Transcript and Captions Plugin.  If you have a linked YouTube account, or if you uploaded a YouTube link, you can use this new "one line" plugin, so that you can simply copy the embed code, and paste it into the HTML of your webpage.  The embed code has both the YouTube embed code, as well as the HTML code for the Interactive Transcript or Captions Plugin.
Step 1 - Log into Your 3Play Media Account
Log into your 3Play Media account at https://account.3playmedia.com/
Step 2 - Click on a file that was uploaded from YouTube
From the My Files page in your 3Play Media project click on the name of the file associated with your YouTube video.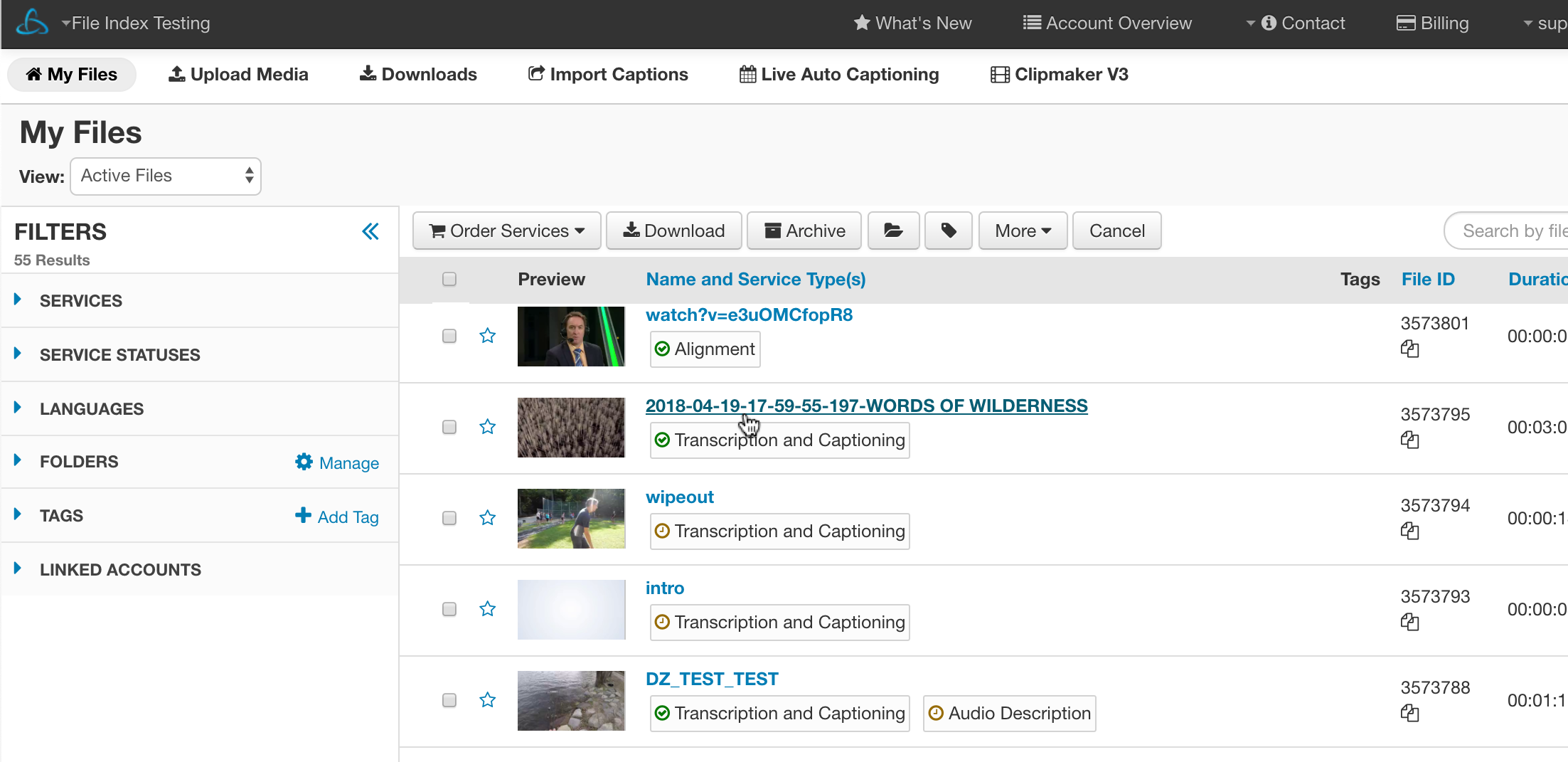 Step 3 - Click Publish
Click Publish located above your list of files.
Step 4 - Select YouTube Interactive Transcript 
Click the One Line YouTube Embed option from the Publish menu.

Step 5 - Select Design
From the Select Template menu, choose a template from the 3 available options.
We currently have 2 different styled formats for the Interactive Transcript, and one Captions Plugin.  Below are the examples:
Light
Dark
Captions Plugin
Step 6 - Copy Embed Code or Link
Once the template is chosen, you can copy the embed code on in the top row, to embed in a website.  The second row is a link that can be copied and pasted into a browser to be viewed.