Step 1- Select file
From the My Files page select the file you wish to send to your Amara Enterprise Team for translation.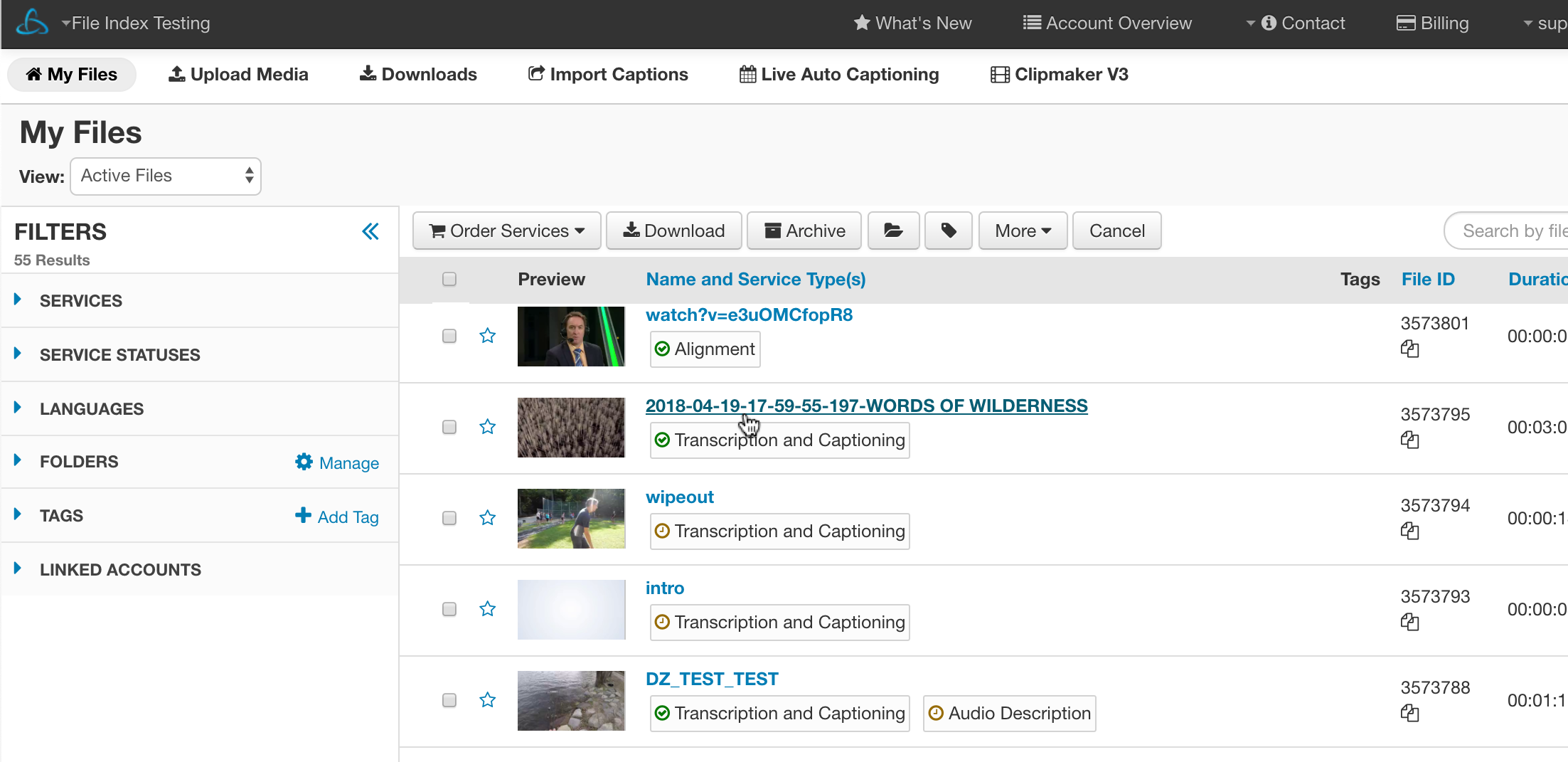 Please note that multiple files can be selected from the My Files page and then submitted to your Amara Enterprise Team.
Step 2- Click Order Services
Click Order Services located above the transcript preview window.
Step 3- Select Amara Translation
Select Amara Translation from the Order Services options drop-down menu.