Step 1- Log into your 3Play Media account
Step 2- Select your file
Select the file associated with the Wistia video you have had transcribed.
When selected, the box to the left of the filename will become checked and the line will become highlighted in blue.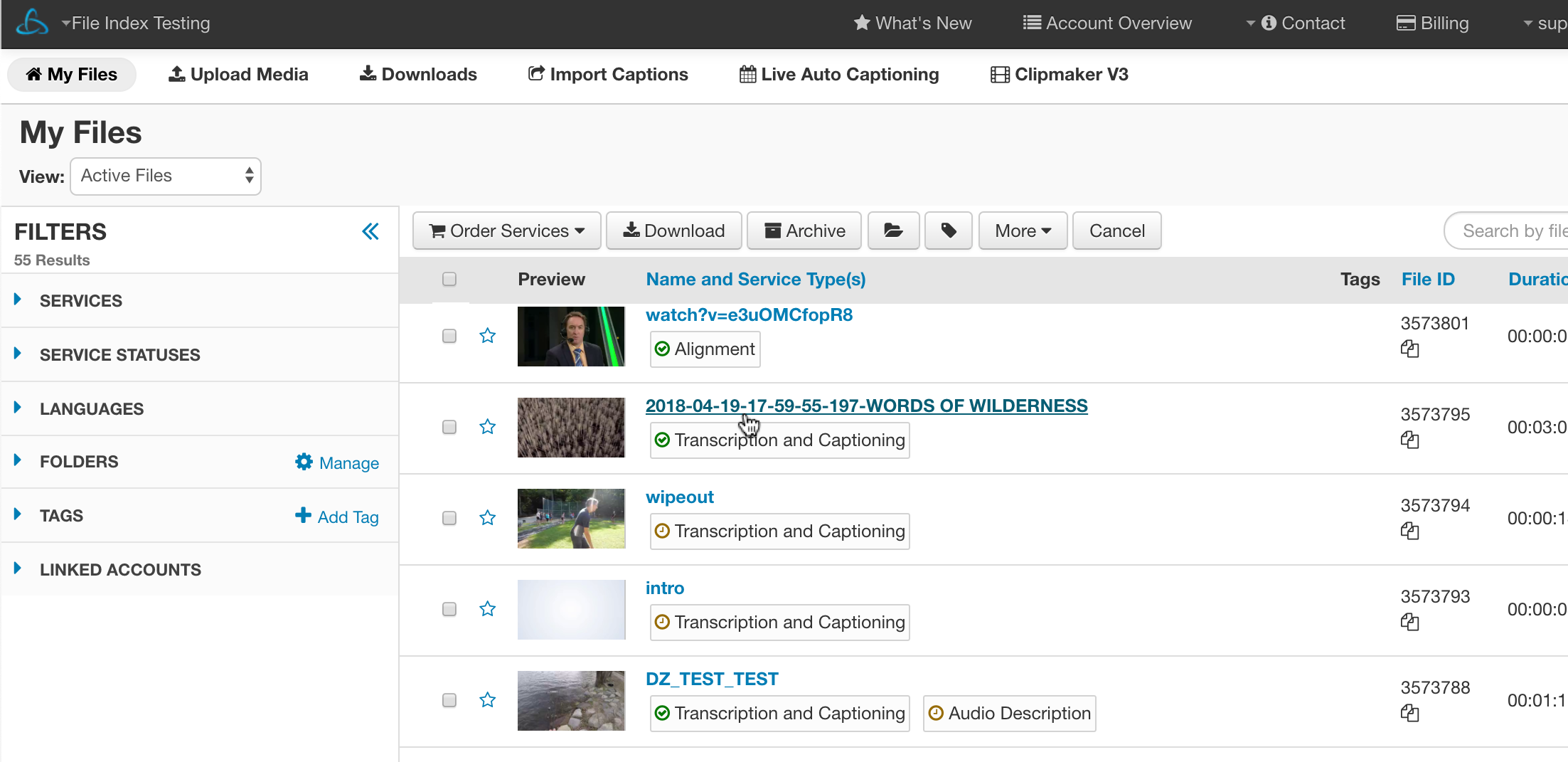 Step 4- Click Request Download
Click on the Download button located above your list of files.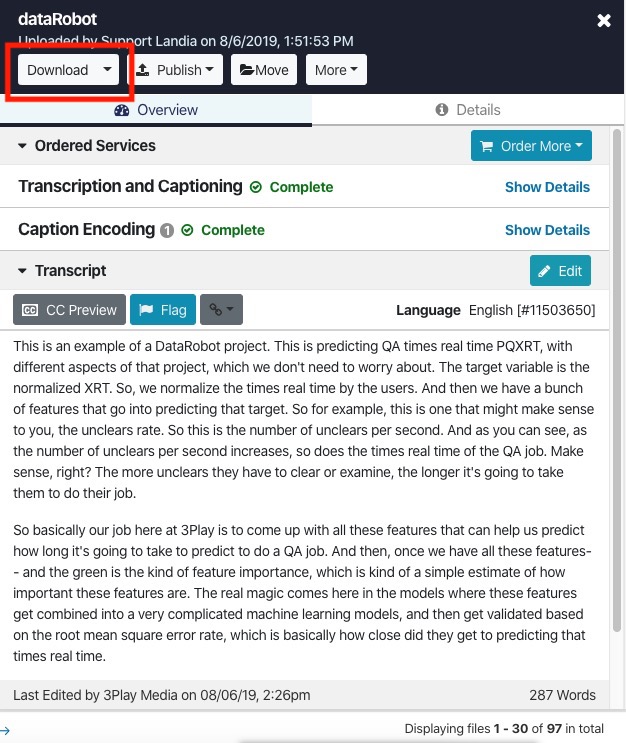 Step 5- Download the SRT file format
From the pop-up menu click the download icon besides the SRT file format.
After clicking the icon, the SRT format will download.  
Step 6- Log into Wistia
Step 7- Select Wistia project
Click on the project containing the video you want to add captions to.
Step 8- Select Wistia video
Click on the video you want add captions to.
<
Step 9- Video Actions > Customize
Click Video Actions and from the drop-down menu that appears, click Customize.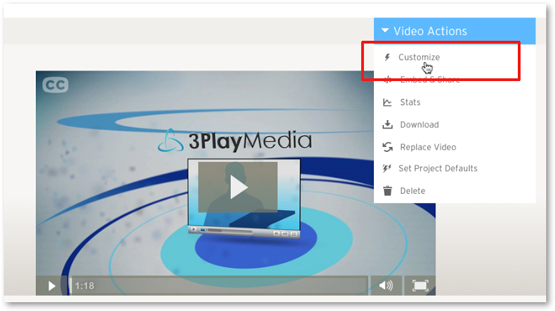 Step 10- Upload Captions
After clicking Customize click Captions located on the left-hand side of the page.
Click Upload and then select the SRT file that was downloaded in step 5.
Once added the CC button will appear to all viewers who view the video within your account.
The closed captions will now be included with your embed codes, if you are using Wistia's SEO embed code type.