Step 1- Click the File
Find and click on the file associated with your Ooyala video.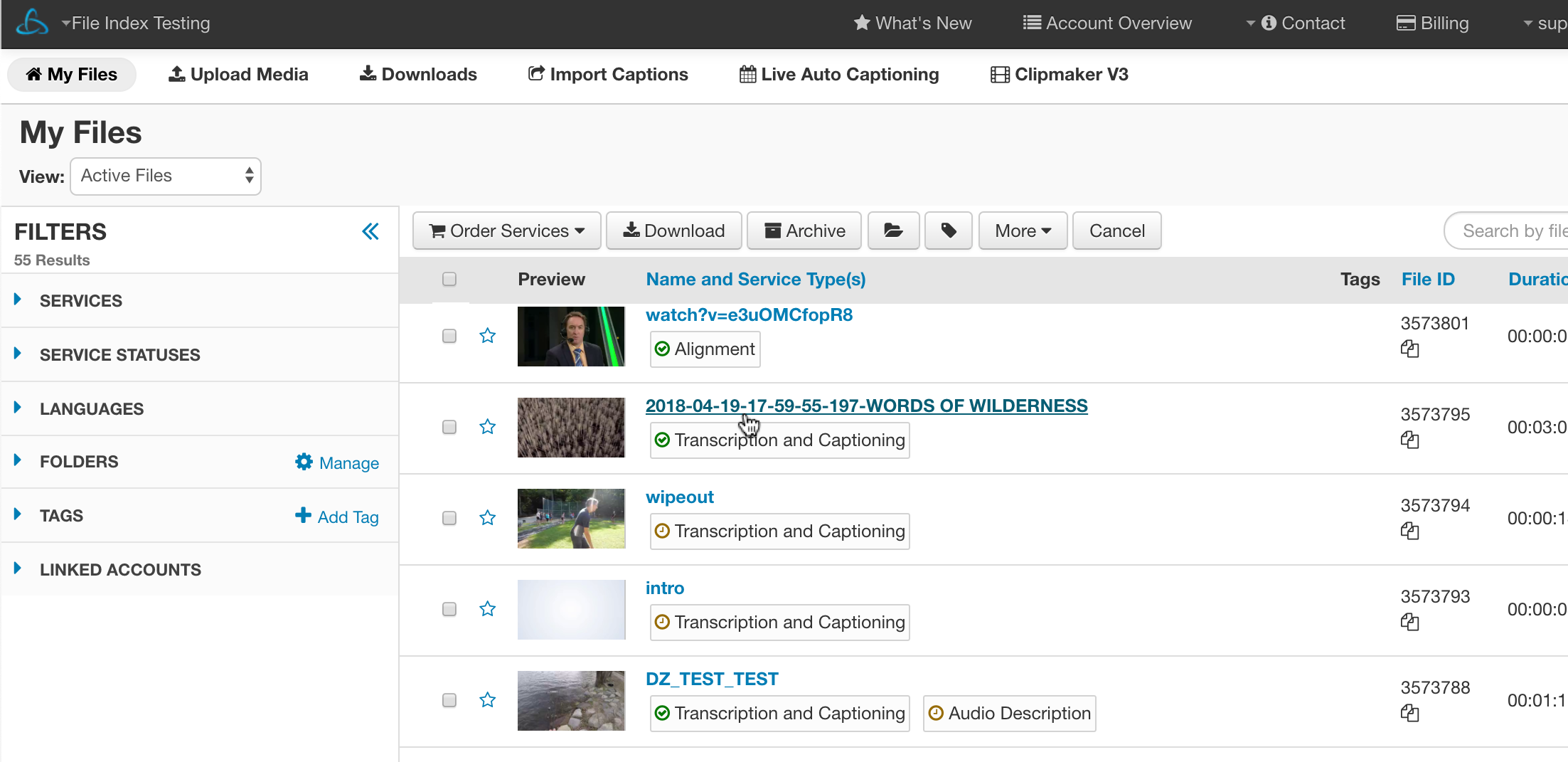 Step 2- Click Download
Click on the Download button located above your list of files.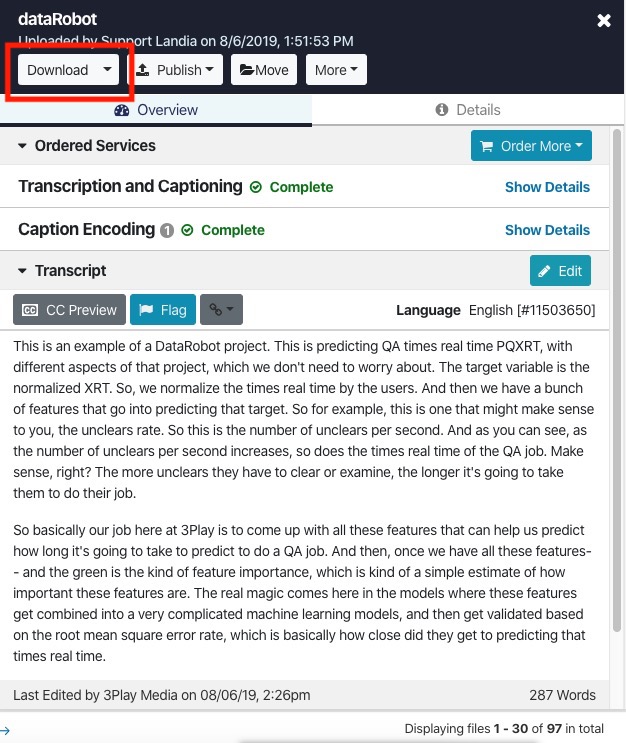 Step 3- Download the DFXP file format
From the pop-up menu click the download icon for the DFXP format.
After clicking the icon the file will immediately begin downloading to your computer.
Step 4- Log into your Ooyala Backlot account
Step 5- Navigate to the Manage tab
Step 6- Upload the DFXP file
Select the video you downloaded the corresponding DFXP file for. In the Details panel under Closed Captions, click Upload. Select the DFXP caption file you downloaded in step 1. Once the file has finished uploading, it will be associated with the video asset and viewers will be able to see closed captions. A CC symbol will appear in the player whenever that video is viewed. If you downloaded multiple DFXP files, repeat this process for the other corresponding videos.