For video platforms that support links to DFXP captions like Brightcove, you can retrieve a link to your DFXP file from your 3Play account and modify it to include your translations.
To do this content publishing must be enabled within your 3Play Media project.
See more information on content publishing.
IMPORTANT NOTE: The Brightcove player is limited in it's language track support. If for example, Spanish is ordered for two different regions (Latin America and Spain) then the two of the translations share the same language code, "es" resulting in one is overriding the other.
Unfortunately the workaround is manual and the Brightcove user needs to make the modifications. An alternative code needs to be used for the second Spanish track and use the labeling system Brightcove has outlined here:
http://support.brightcove.com/en/video-cloud/docs/displaying-captions-video
Once your translations are complete, follow the steps below...
Step 1- Select the file
From the list of files, click on the file you have had translated.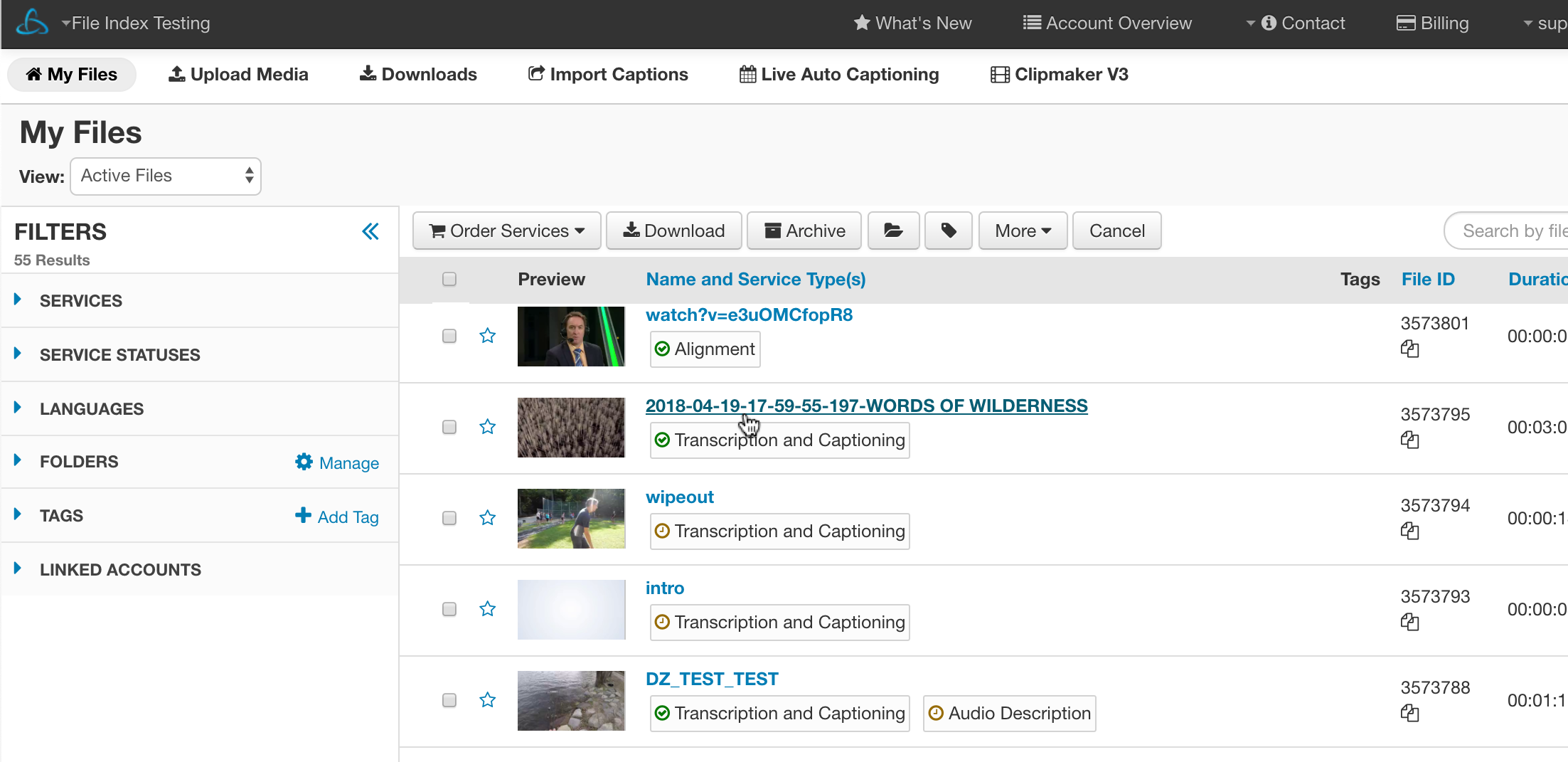 Step 2- Select DFXP from the list of formats
Click the Quick Link button.
If you do not see Quick Link button, content publishing is likely disabled.
From the list of formats that appear, click DFXP.
Step 3- Click on the DFXP link
Click on the first DFXP link and file will open in a new browser.
Step 4- Modify the link in your browser
Below is what the URL should look similar to when it opens in your browser.
Add ?multi_language=1 after .dfxp in the browser. It should now look similar to the example below.
Hit Enter/Return on your keyboard and the webpage should display the English transcript and all completed translations with timecode for each version.
The example below shows the end of a French translation and the beginning of a Chinese translation from a return from a modified DFXP link.
Once you have confirmed that this link displays your translations and the English version of your transcript, you will want to copy the modified link and add this to your video in your Brightcove account.
Follow the steps in the article below (starting at step 6) on how to add the link to your multi-lingual DFXP captions.
See more information on manually adding captions to your Brightcove video.