From the Billing Information section billing contacts can be added, a primary billing contact can be assigned, and your accounts payable information can be updated.
Follow the steps below to locate your project's billing information.
Step 1- Click Billing
Click Billing located in the upper, right-hand corner of the page.
Step 2- Click Billing Information
On the left-hand side of the page click on Billing Information.
Step 3- Add a Billing Contact
If a billing contact has not yet been entered, add the required information and click Create Billing Contact.
See more information on how to add a billing contact.
Step 4- Enter Accounts Payable Information
Enter the required Account Payable Information as well as select a primary billing contact from the drop down menu. You also have the option to assign a default Purchase Order # for your 3Play project.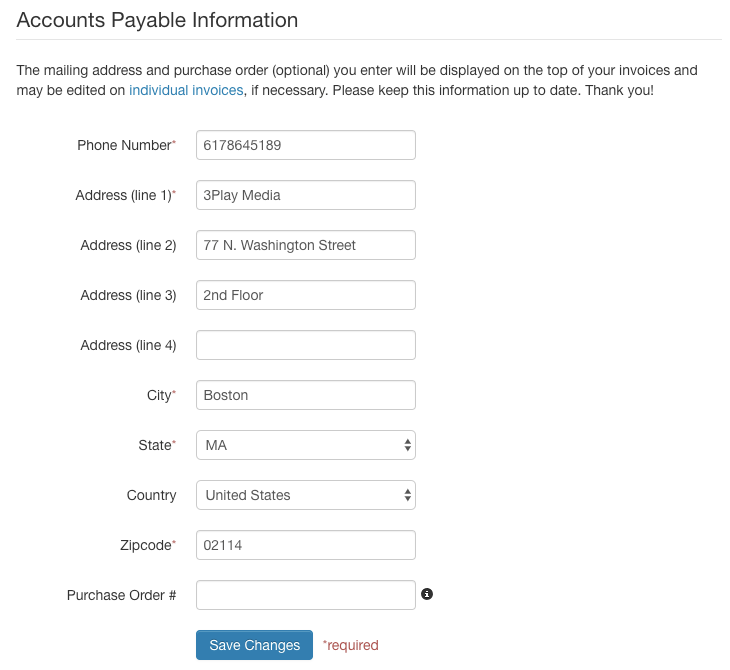 Step 5- Click Save Changes
Once the required information has been entered, click Save Changes.