Before performing a quick download of your 3Play Media file configure your favorite formats. The closed captions and transcript file formats saved as favorites will be your default format options when performing quick downloads.
Your favorite formats can be edited at any time.
See more information on configuring your Favorite Format settings.
Once your favorite formats are configured follow the steps below to quickly download them to your computer.
Step 1- Select the file
Locate the file from the My Files page that you need to download.
Click the file's name to open the file level actions menu.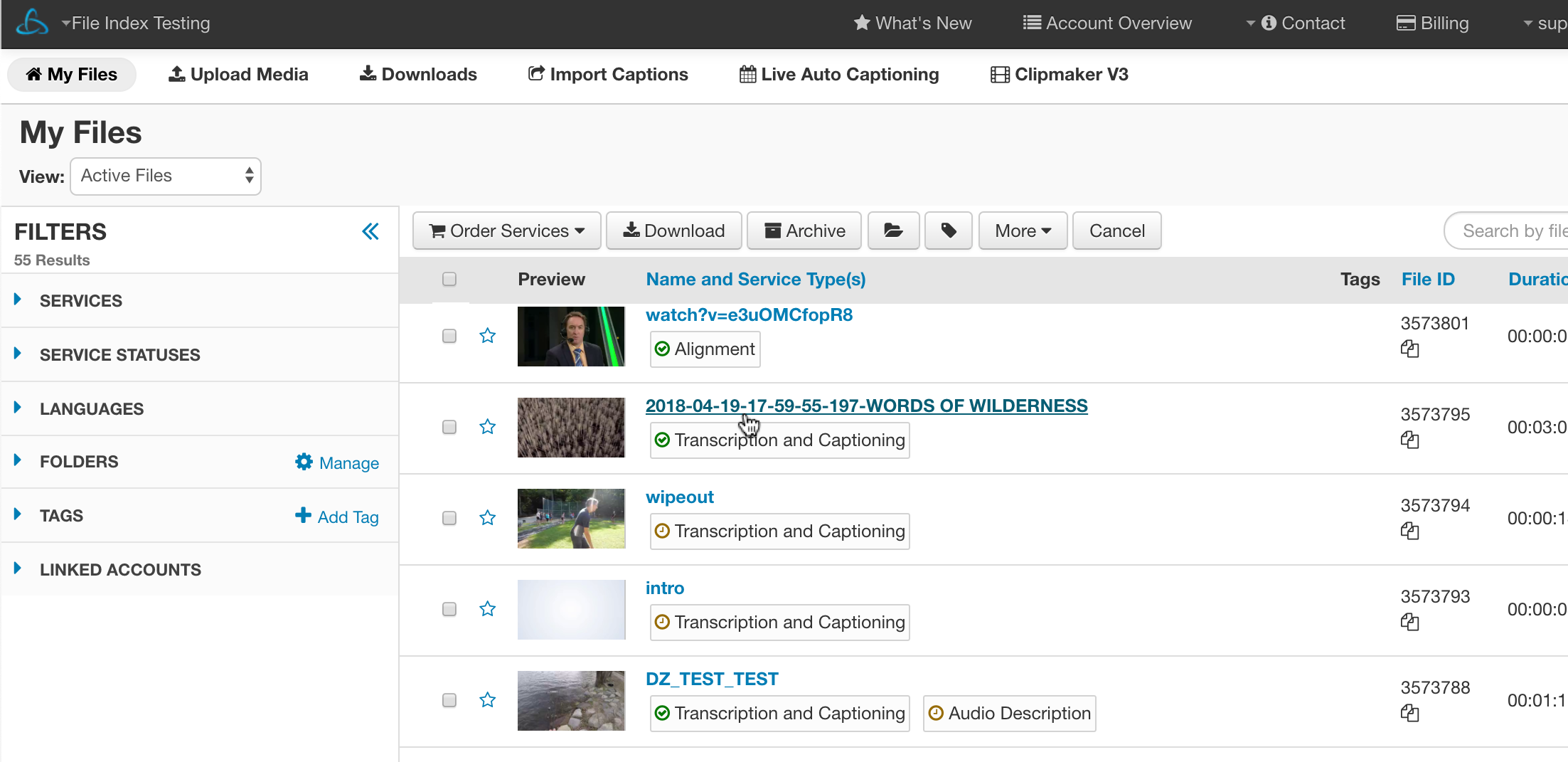 Step 2- Click Quick Download icon
Step 3- Quick Download a Favorite Format
From the drop down menu that appears click a Favorite Format and it will immediately download to your computer!
If this project setting has not configured, click +Add favorite formats
See more information on Favorite Formats.