IMPORTANT NOTE ON VERTICAL CAPTION PLACEMENT: If vertical caption placement (VCP) has been applied to a file, the placement of the captions is only viewable outside of the account system and will not display within the CC Preview Captions tool. While VCP cannot be viewed within the 3Play account system, SMPTE-based formats will display the VCP data when downloaded and opened in a text editor, in some NLE systems, media encoders and authoring tools. Please note that the methods used to view captions in the aforementioned offline tools like NLE systems and authoring/encoding tools can vary from tool to tool. For example, Adobe Premiere allows users to view the SCC format immediately after importing into the Premiere project timeline whereas Final Cut Pro only allows the SCC captions to be included upon the exporting/printing process.


Follow the steps below to preview the captions while playing the media file directly from your 3Play Media project.
Step 1- Select the file
Locate the file from the My Files page that you would like to preview. Click the file's name to view the file level show page.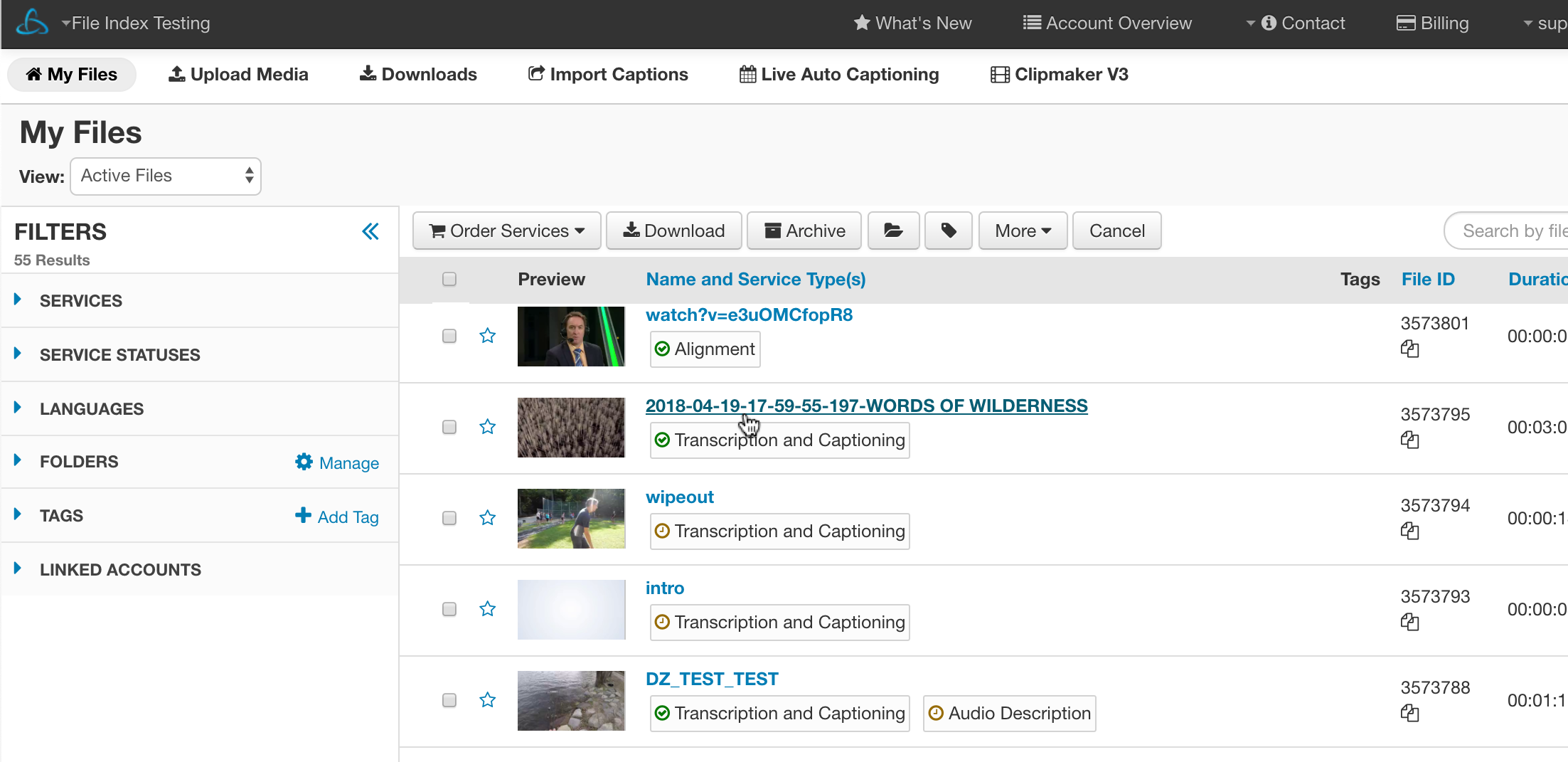 Step 2- Click CC Preview Captions
From the file show page click CC Preview Captions.
Step 3- Click play

Click the play button when the video player pop-up window displays.
The media file will play back with the captions displayed on screen.