Follow the steps below to preview the captions while playing the media file within a 3Play Media project.
Step 1- Select the File
Locate the file from the My Files page that you would like to preview. Click the file's name to view the file level show page.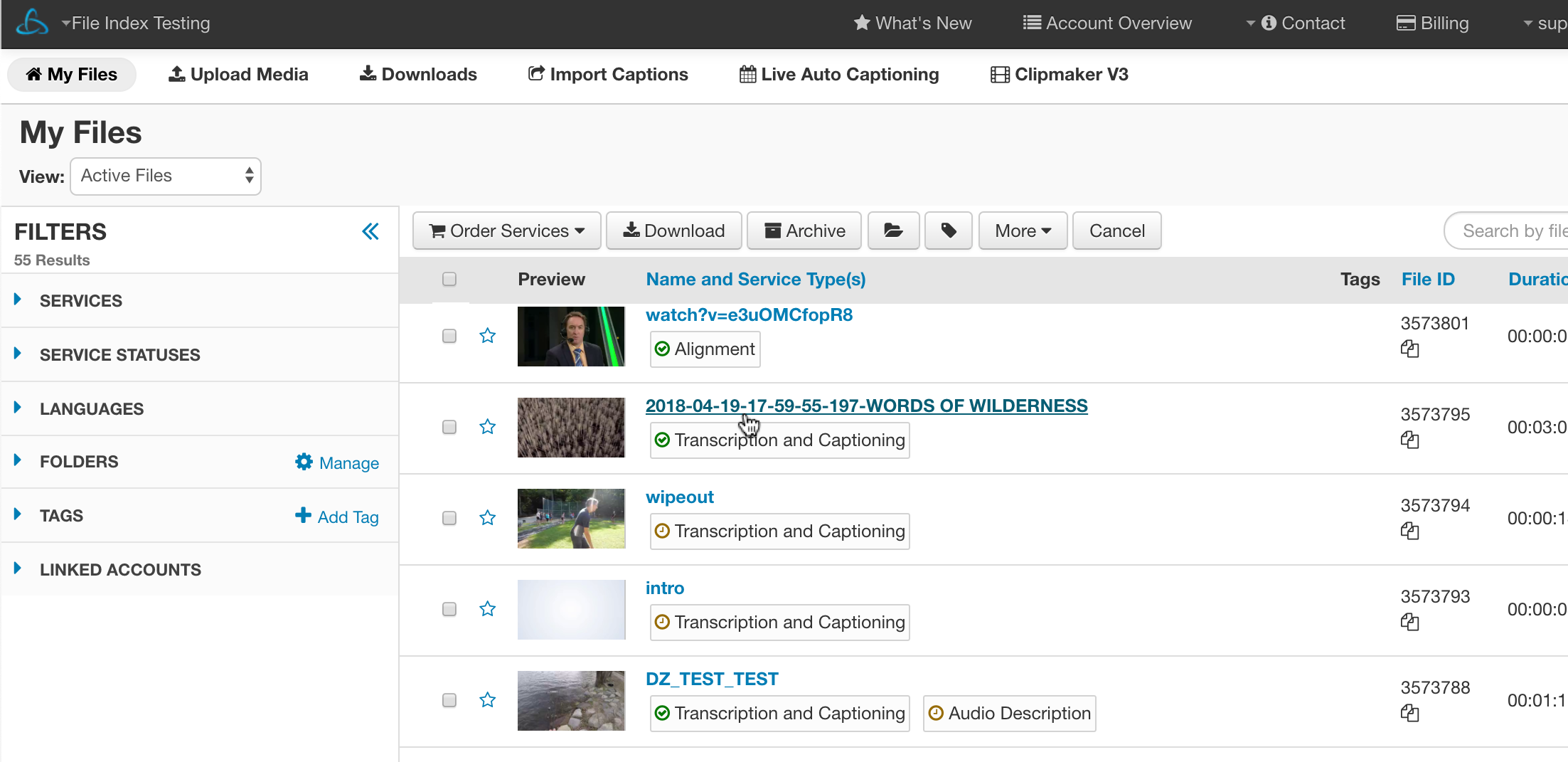 Step 2- Click CC Preview
From the file show page click CC Preview.
Step 3- Click play

Click the play button when the video player pop-up window displays.
The media file will play back with the captions displayed on screen.