Add or replace the source media associated with a 3Play Media file.
Use cases
Caption import service: Add the source media to a 3Play Media file created using the caption import service. Once added the captions can then be previewed along with the media file.
Caption encoding service: If a low resolution version of your media file was uploaded and you would like to use a higher quality rendition for a caption encoded video order, the current source media file could be replaced and the higher resolution version added.
Follow the steps below should you want to add or replace the source media file associated with a 3Play Media file.
Please note: The Source Media must have an audio track associated with it.
Step 1- Select file
Click on the file from the My Files page that you would like to add and/or delete the associated source media file.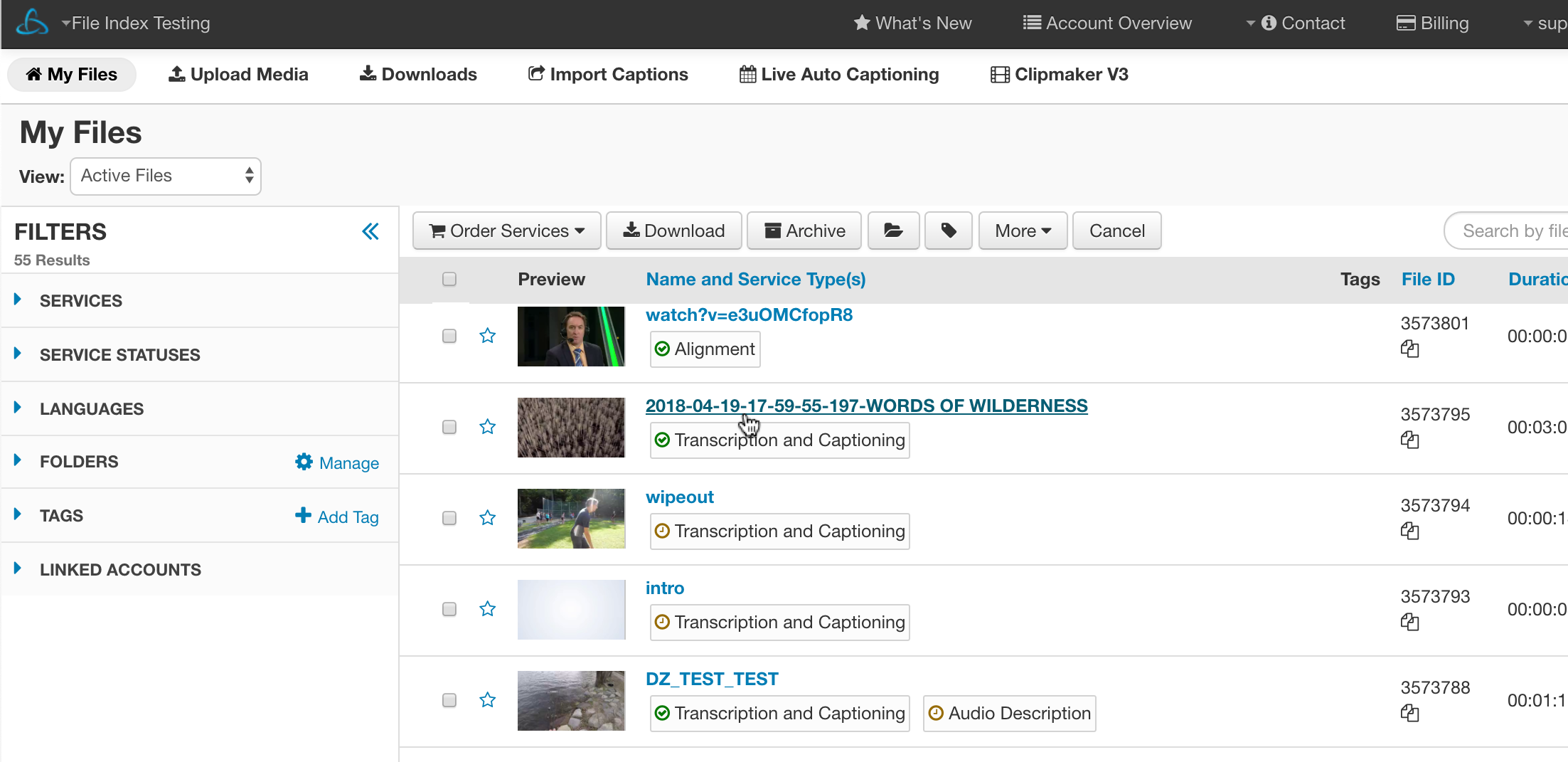 Step 2- Navigate to Details
On the right-hand side of the file panel page, click the Details section. If there is a media file associated with your file, then click Replace Source Media.
Click Add if there is no media file currently associated with your 3Play Media file.
Drag the new source file, or choose the file from your computer to complete.
Next click Update.
Note: The source media file should not be bigger than 2GB
Once clicked you will be redirected back to the file show page. Once the source media moves from pending to ready, you can then preview the closed captions along with the media file.