Step 1- Navigate to New Linked Account
From the My Files page click Upload Media. By default you will be directed to Upload > From Computer.
Click Linked Account and from the drop-down menu that appears click +New Linked Account. 

Step 2- Select Yuja
Click the Yuja icon from the list of video platforms and lecture capture systems.
Once Yuja is selected you will be redirected to a Google sign in page.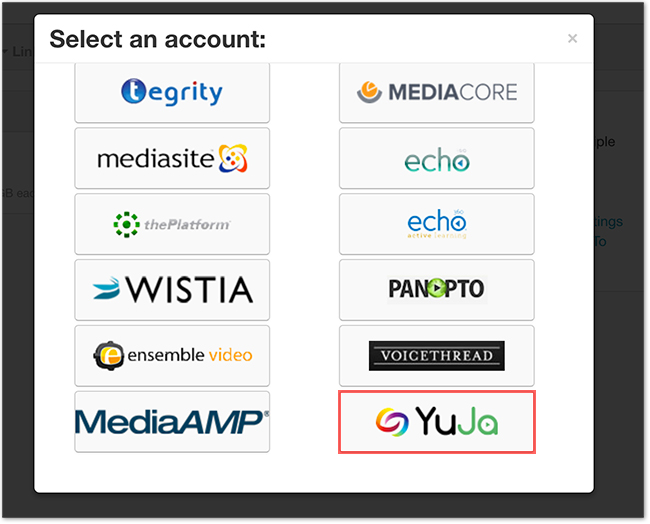 Step 3- Copy 3Play API Credentials
Once at the Yuja Integration Overview screen, copy both the API Key and API Secret into your clipboard.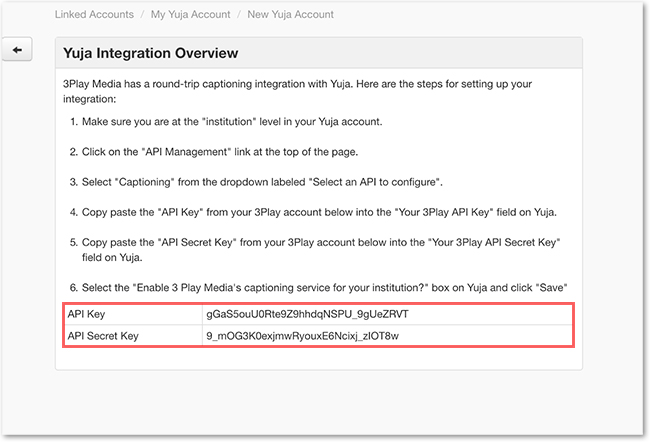 Step 4- Enter API Credentials in Yuja
Once logged into Yuja, click on the API Management tab. Then copy the API Key and API Secret (from Step 3) past them into the corresponding fields in Yuja.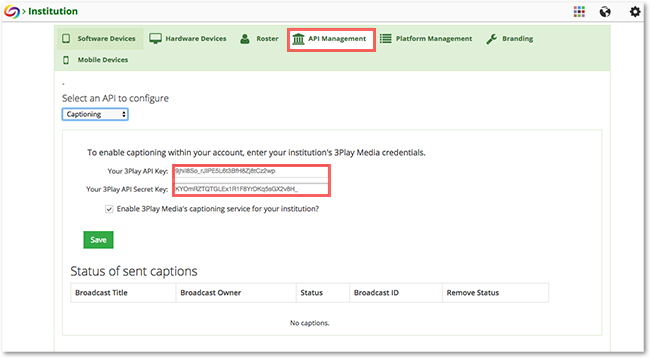 Step 5- Select a File For Captioning
To begin your 3Play Media human captioning request access the capture you would like captioning for in your individual Media Library folder.
To access the Media Library, you'll select The Media Library Icon under your YuJa Menu.
Once there highlight the video you would like to request a caption for and click the
"Edit" button shown in the upper right corner in the following menu bar.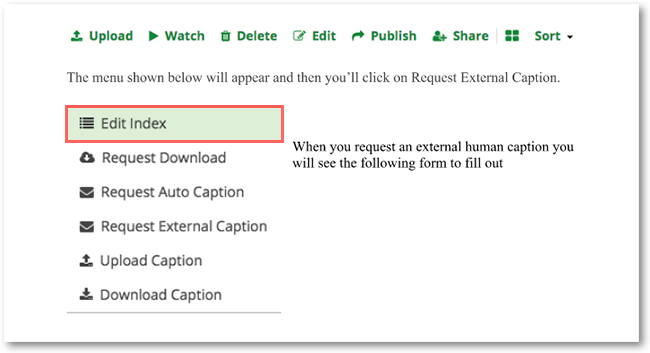 Step 6- Fill Out the Captioning Request Form
Fill out the form and click Send Request. YuJa will automatically send the request to 3Play Media to facilitate your caption request.